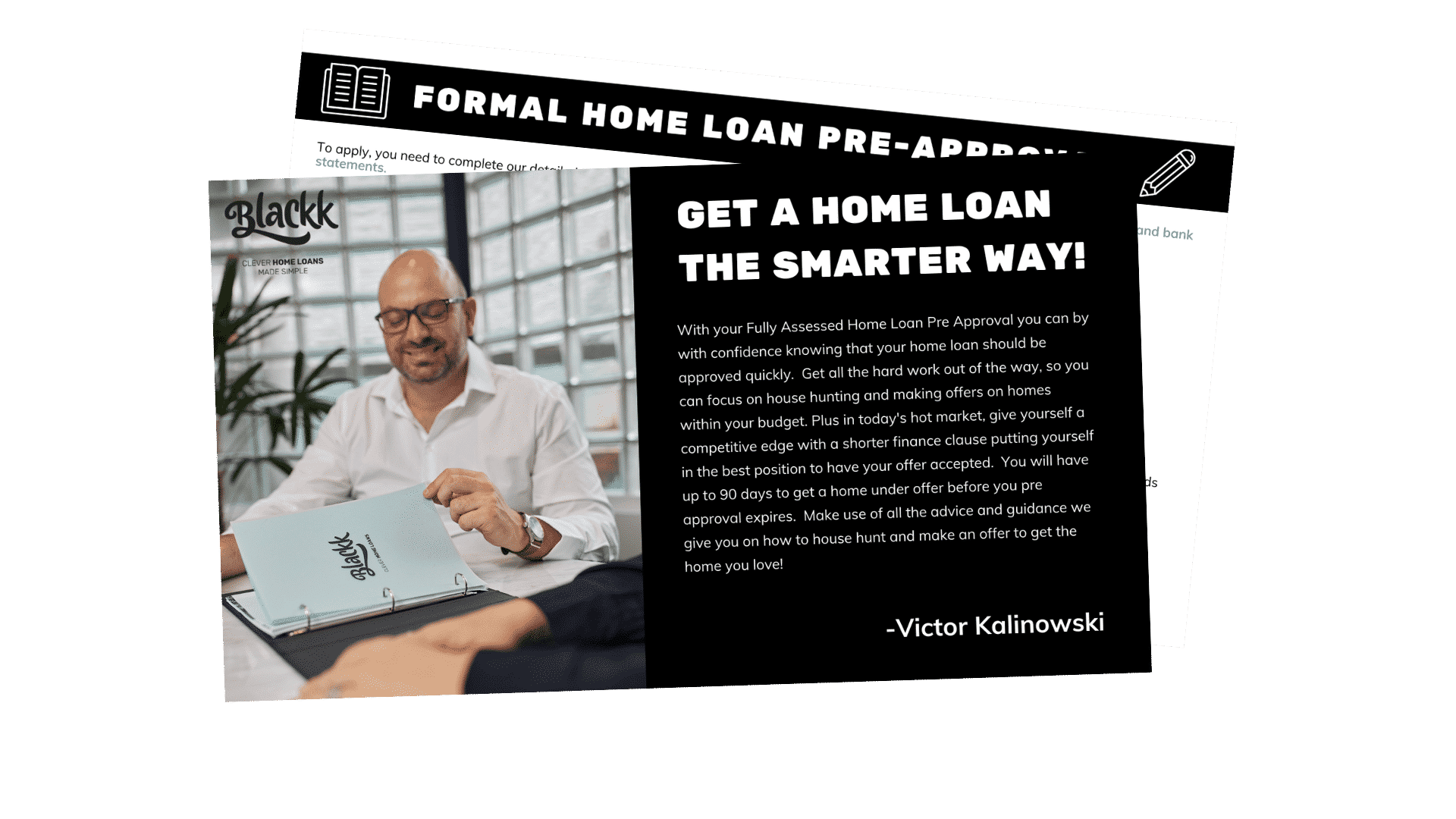 Get A Fully Assessed Home Loan Pre Approval for only $547
This is the only way to confidently make an offer on a home or bid at auction. Get a clear budget on what you can spend on a property plus be the winning offer with a short finance clause.
Only $547
Privacy Policy: Your Information is 100% Secure.
"The wild 2021 Brisbane property market saw us make multiple offers on houses (and prep for an auction) before finding our home and every time we felt supported and prepared. Victor was always available for questions and helped guide us through a complicated process. "
– Laura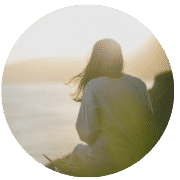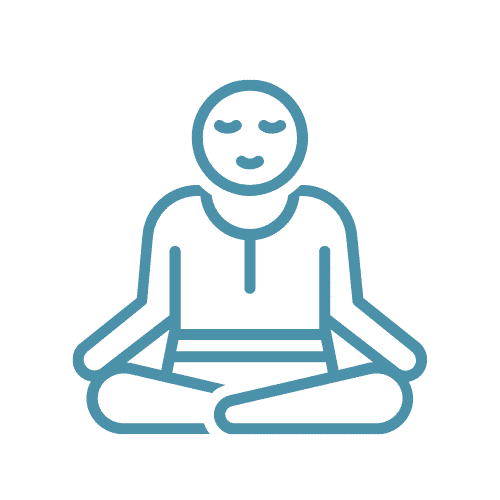 FULLY ASSESSED HOME LOAN PRE APPROVAL FROM ONE LENDER.
Peace of mind you will be approved for a home loan. Get an idea of banks & latest interest rates.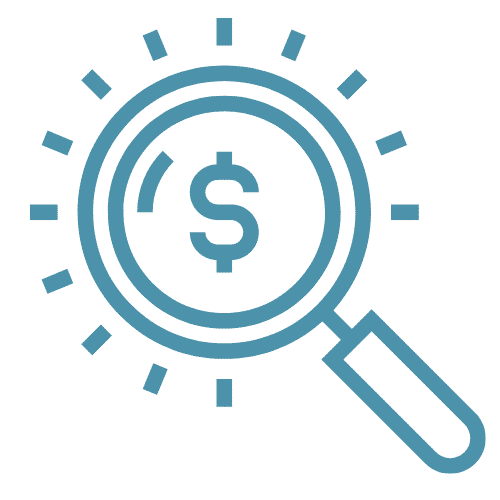 CERTAINITY ON YOUR BUDGET
Know exactly what you can spend up to on a home.  We tell you what the bank will lend you & how much deposit you need saved.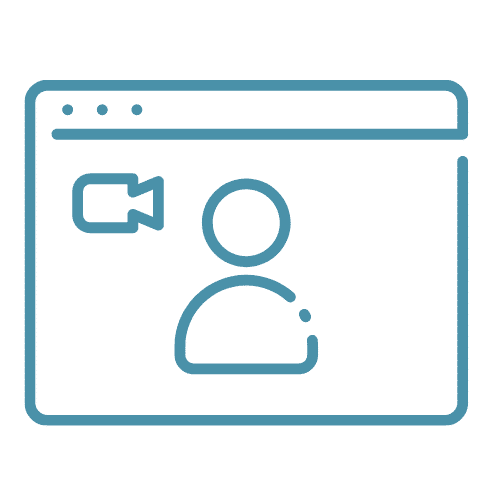 60 MINUTES OF ADVICE
Get advice specific for where you are at across topics like your lending strategy, better money management, what to look out for & how to make an offer on a home.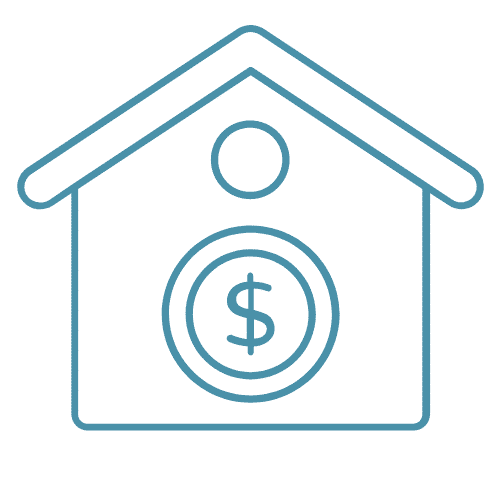 SHORT FINANCE CLAUSE
Offer a short finance clause of 7 to 14 days which can win you the home (when others are saying up to 6 weeks). Allows you to compete with other buyers paying cash or bid at auctions.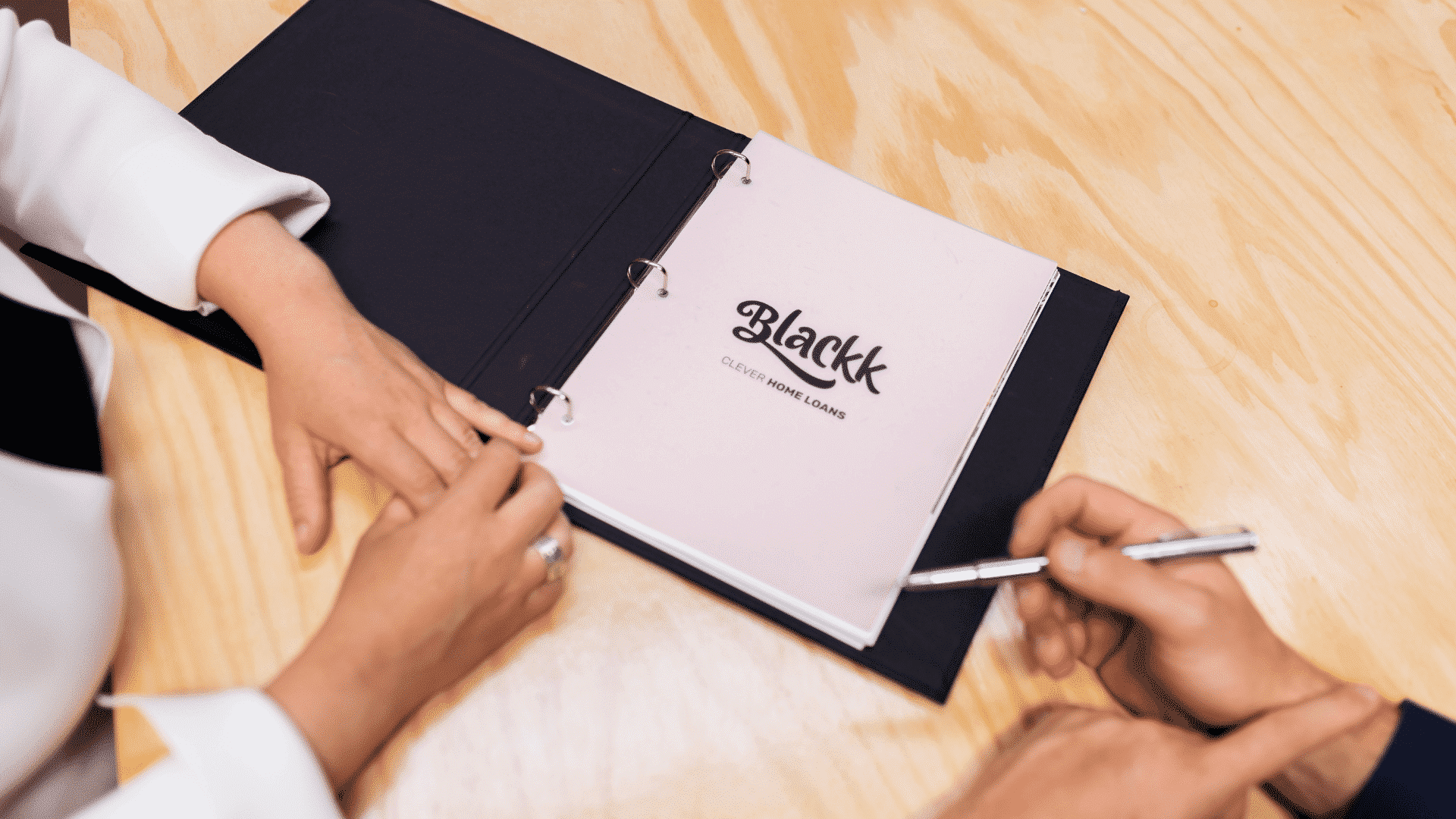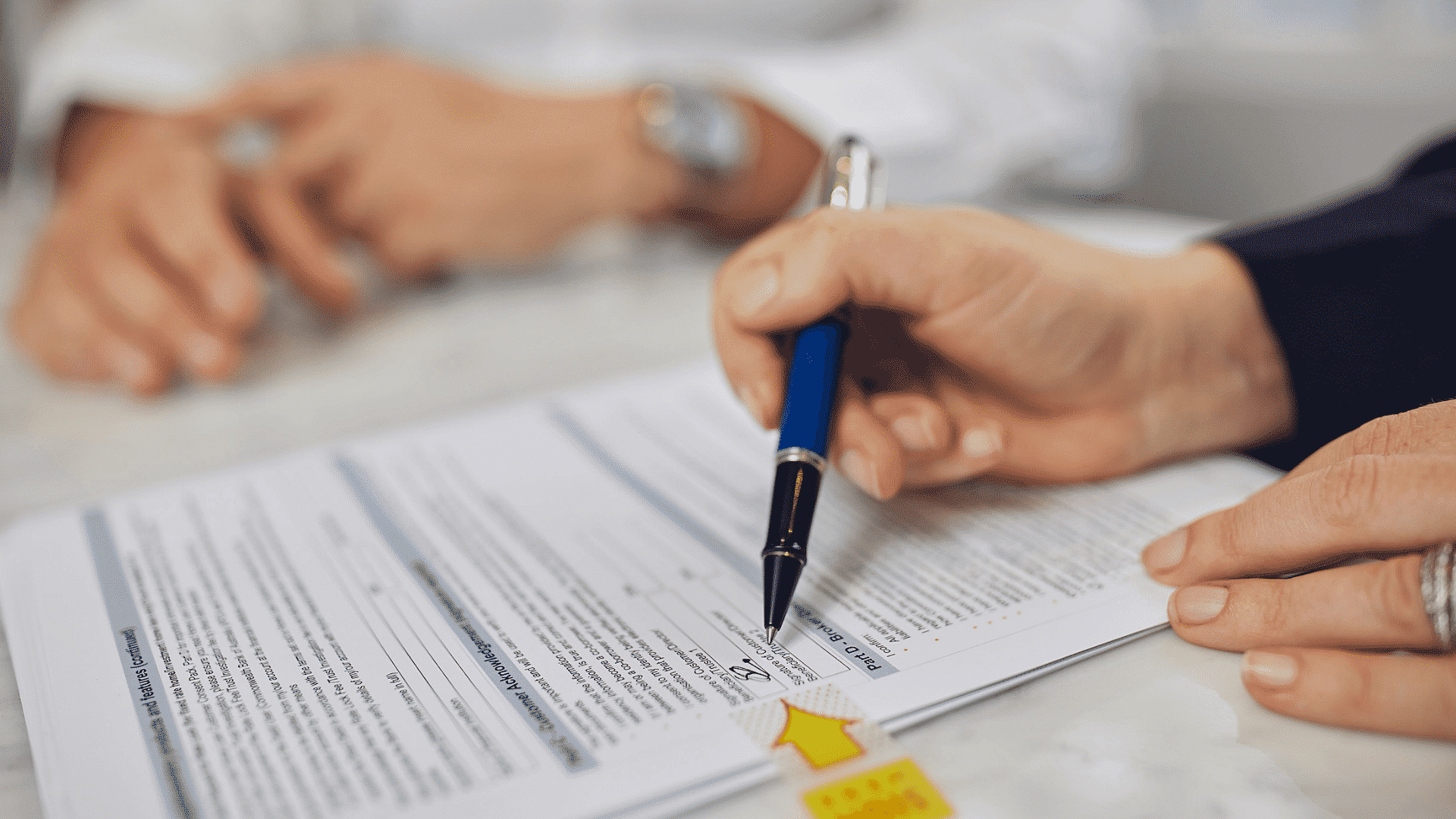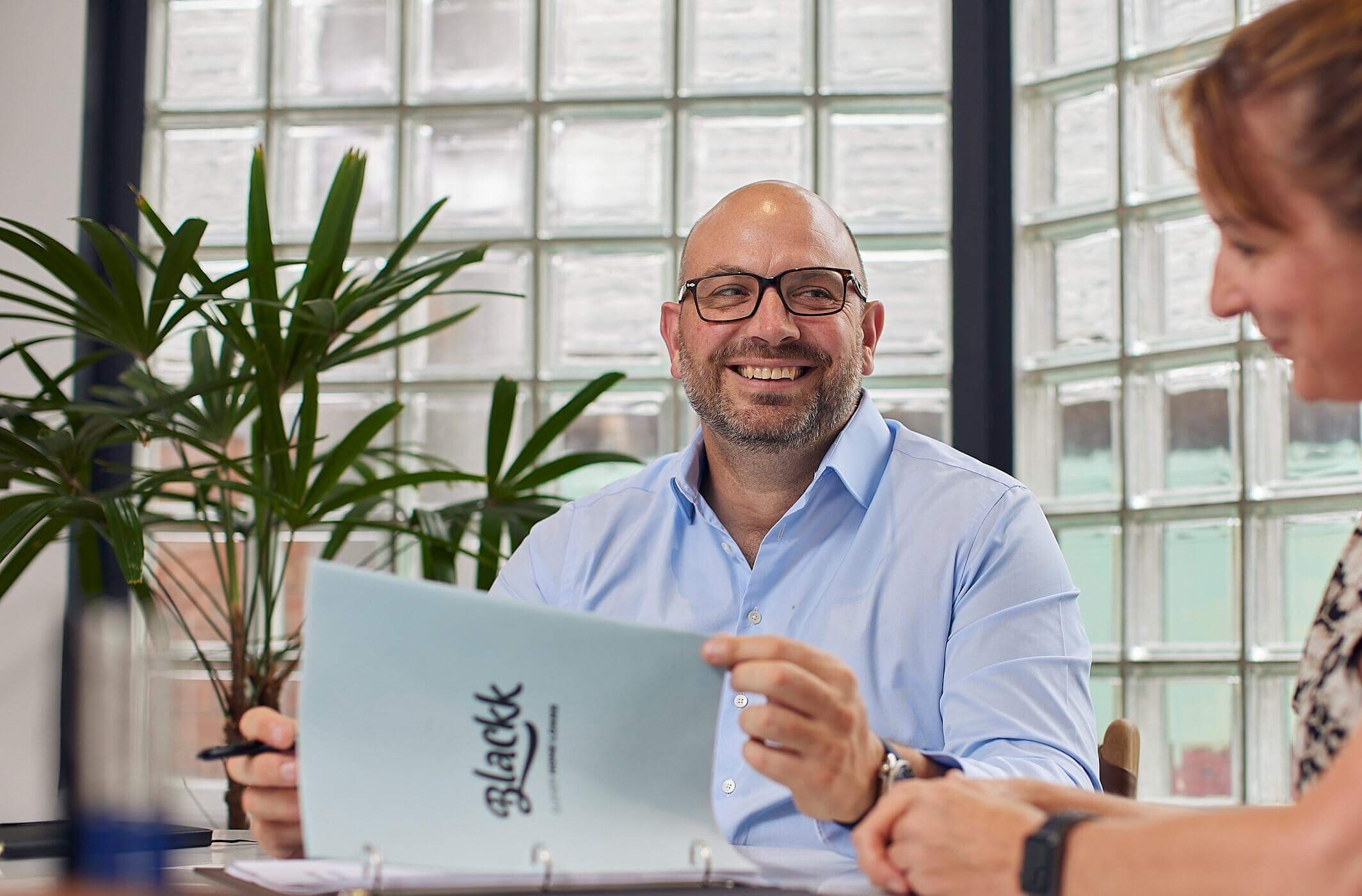 A fully assessed Home Loan Pre Approval gives you:
A high degree of certainty that your home loan will be formally approved.
Know exactly what you can spend up to on a property.
Ability to bid at auction.
Pre approval is valid for up to 90 days. Can be extended with some banks if you haven't yet bought your home.
Steps to take to buy a home.
Specific advice for you personally on how to successfully make an offer to buy the home you want.
Access to our trusted legal + building and pest experts so you are ready to act when you find the home you want!
Certainty to make an offer to buy your family home is only a click away..
What actual clients have to say about Blackk Finance…
"Victor was absolutely amazing with my home buying journey! I contacted him at the very beginning of my house hunting and he walked me through the process step by step and made it super easy to understand and super achievable!"
– Chloe
"Leading up to applying for our home loan, Victor clearly outlined our options for lenders, what the processes would be as well as laying out alternate plans in case plan A or B didn't work out! Victor delivered on his promise and got us approved for our home loan in no time and we were signing the paperwork before we knew it! "
– James
"We came to them unsure of our situation and confused by advice which we received from a big brokerage firm and 6 weeks later we found our dream home and were approved."
– Saul
Blank
What is a Fully Assessed Home Loan Pre Approval?
It's like a practice run before you get an actual home loan. We complete an application and apply to one lender to see if they will pre approve you for a home loan. This is the best way to get certainty on questions like.. being approved for a home loan, exact amount you can spend up to on a home, amount you need to save and an approximate idea of interest rates/fees for the home loan.
How long does my Fully Assessed Home Loan Pre Approval last?
You have up to 90 days to buy a home and after this it expires. Some banks will extend this for free. Just ask us.
What is the difference between a free online home loan approval and this one?
Free online / immediate pre approvals are not recommended. They do not offer you any certainty or even any benefit at all. A bank needs to review your entire financial situation before they will approve you for a loan. This includes seeing payslips, bank statements and ID. The fast and free online ones can't possibly provide a high degree of certainty given they don't collect much information from you. What we are offering here is a Fully Assessed Home Loan Pre Approval which is exactly that – fully assessed and reviewed by both our team and a bank/ lender.
What is the difference between a free pre approval from my bank and this one?
The obvious benefit is we ensure you are with the best lender for your personal and financial situation. With over 40 different banks and lenders out there to choose from, how do you know which is best for you? The other biggie is you get so much advice and guidance on things like how to improve your borrowing capacity so you can buy a better home, best loan structure, how to manage the steps of making an offer and negotiating. This advice helps you buy the home you want and ensure your home loan is set up well for the future. Bank staff simply just do not offer this valuable advice. Have a look on google or facebook at our reviews to get a feel for how we help.
Why is a short finance clause of 7 to 14 days a benefit to me if I am buying a home for sale?
A finance clause is included in the contract of sale you sign, when you make an offer to buy a property. It is the date by which you must have you home loan formally approved (i.e. guaranteed you'll get the loan).
Why is this important? Firstly, all vendors want the proceeds from the sale of their home quickly, and they want certainty that the offer they choose to accept will go ahead (i.e. will not fall over last minute as the loan was declined). In today's market where good homes are selling fast with multiple offers from other buyers, you need a way to get your offer noticed – and ultimately accepted – by the vendor and a short finance clause can do this for you! Secondly, it's almost equal to a cash offer which will allow you to compete against all those buyers from NSW and VIC who are paying cash which is very appealing to a vendor.
Why is a short finance clause of 7 to 14 days a benefit to me if I am bidding at auction?
It allows you to bid at auction as you have a high degree of certainty that the bank will lend you the money and some auctions state you need your finance approved by a set date.
Does a Fully Assessed Home Loan Pre Approval guarantee I can get a home loan?
This provides the highest degree of certainty you can possibly get, but is not a guarantee. Keep in mind that at Blackk Finance, we are known for being able to get home loans approved. In fact in the last 12 months we have had 98.2% of home loans we apply for clients approved so your chances are high if you follow the advice that comes with your pre approval like – not changing jobs till after you have purchased your home, not spending your savings or taking out a new credit card, or buying a home over the budget we give you. The reality is there is no guarantee a bank will lend you money until they have all the information they need to assess you which includes having a house under offer, all your personal/financial details and a valuation on the property you are buying.
What are the steps to get a Fully Assessed Home Loan Pre Approval?
You will need to provide us with your personal and financial information in a secure portal. We review this then recommend up to three lenders that are best suited for you, then we apply to one lender for the pre approval. There are two face to face / video calls with me (Victor) which gives you the chance to ask any questions about home loans and to fully understand how it all works. I also give you a heap of advice on the best way to house hunt, make an offer and negotiate to get the home you want!
What do I need to do once my offer to buy a home has been accepted or I was the winning bidder at auction?
Time to get you Formally Approved for home loan by the finance clause in your contract. And with 80% of the work for your home loan application already done in your pre approval, we will probably only need some updated documents like payslips and bank statements. We'll prepare you application, have you sign it and submit if for approval. This should take from 7 to 14 days, depending on what Victor has discussed with you personally.