Brisbane's Award Winning Mortgage Broker
99.6% of Home Loans successfully approved with low rates.
December 2023 Brisbane Home Loan offers.
3 YEAR FIXED
OWNER OCCUPIER (P&I)
BASIC VARIABLE
INVESTMENT (P&I)
BASIC VARIABLE
OWNER OCCUPIER
3 YEAR FIXED OWNER OCCUPIER (P&I)
BASIC VARIABLE INVESTMENT (P&I)
BASIC VARIABLE OWNER OCCUPIER
Have an expert Mortgage Broker Brisbane on your side.
Welcome to Blackk Mortgage Brokers.
Hi I am Victor, the Mortgage Broker here at Blackk Mortgage Brokers.
Are you finding shopping around for a Home Loan or Mortgage Broker overwhelming?
Do you want the best home your family can afford but not sure how much can you spend? Or maybe you need advice on maximising your borrowing for property investment.
You're not alone.
What we do, is understand your plans, take the overwhelm out of the situation by giving you thorough guidance, and find you the latest home loan solution.
Then we handle the application process and get your home loan approved in time for settlement.
The power of knowledge and confidence to buy is what we give each client at Blackk.
Make smarter home loan choices.
Have a read of my Mortgage Broker Brisbane reviews to get a feel for how well we look after our clients.
See me at my West End (Brisbane) or Burleigh Heads (Gold Coast) offices.
Have a question about Home Loans in Brisbane?
Get into the booming Brisbane property market with a Home Loan.
The Pandemic saw thousands of people move north to Brisbane to enjoy our relaxed lifestyle and comparitivey more affordable property prices.
Being a capital city, Brisbane has plenty of jobs and services close by, giving people the confidence to move here.
Brisbane invests heavily in infrastructure like public transport, with the cross river rail making the suburbs more accessible by train, as well as several large hospitals dotted across the city.
Brisbane has world famous beaches and hinterlands to enjoy, just over an hour away from Brisbane city, on either the Gold Coast or Sunshine Coast.
With all these facts at hand, I hope you can see why I think Brisbane is a top city to buy property in this year.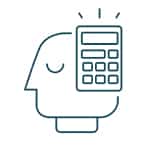 Since 2007, thousands of individuals and families continue to trust us in securing their home loans.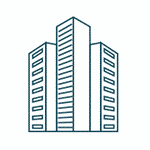 Get better access to lenders
Save the legwork in finding a lender that offers the best value for your needs. With access to more lenders, we'll do the work for you.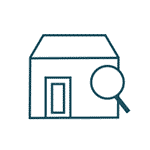 99.6% of home loans approved*
Give yourself the best chance of getting your loan approved. With a thorough understanding of your finances and knowledge of banking rules we'll get the job done.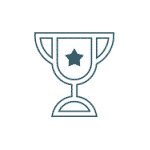 Blackk Mortgage Brokers has been recognised in Queensland for outstanding outcomes for our clients.
Our Experience means your Home Loan will be Approved.
The way we approach Home Loan applications is, without question, industry leading. It is why we have a high success rate getting Home Loan approved.
In fact over the last 12 months, 99.6% of Home Loans we have applied for on behalf of clients have been approved.
Why is this important?  When making an offer to buy property you need a high degree of certainty that your Loan will be approved.
But it is actually more common for Home Loan applications to be declined by the banks, than approved.   It means missing out on the property which is stressful (and it is recorded on your credit file).
How are we able to achieve this success?  I personally meet with every client to fully understand your situation. Combined this with my detailed knowledge of banking credit policies and supported by the latest software, I can zoom in very quickly on the handful of Home Loans that are best for you.
If we do not think, with a high degree of certainty, that a lender will approve your home loan, then I'll tell you this upfront and we won't apply.
Equally, if I think you are not quite in the financial situation to buy property just yet, I will tell you this too and give you steps to get there.
Think of it more as mortgage planning, and not just a one off home loan.
Benefit From Guidance To Successfully Buy Property.
If you have never purchased property before, knowing how to navigate open homes and make an offer on a property is daunting.
Having an expert on your side, who can guide you through the steps to buy successfully will remove much of the stress and ensure you feel in control.
First I give you advice on how much deposit you need saved, and what can afford to borrow and spend on a property. Then armed with this information, you can narrow down your search to a few suburbs across Brisbane, and really niche down on homes with your target area.
You may very well become more of an expert than the real estate agent on house values in these areas!
When you are ready to make an offer I will advise you on how to go about it and give you tips on negotiating through to a successful purchase.
This includes access to our experts for your 'Conveyancing' and a 'Building and Pest inspection'.
I will let you know if you are eligible for a Government Grant, like the $15,000 First Home Buyers Grant,  the First Home Loan Deposit Scheme or Stamp Duty Rebate. We also look at how to reduce any Lenders Mortgage Insurance payable when buying your property.
Plus with our helpful step by step maps, you'll always know where you stand and what's next with Blackk.
Increase your chances for a home loan approval.
Get free tips on how you can boost your home loan application. 
Increase your chances for a home loan approval. Please enter your details below to download the guide.
Mortgage Broker Brisbane Reviews.
See what our clients have to say.
Viktor was extremely professional and knew what he was talking about. He offers great service for everyone and tells you the honest truth. He tells you what you need to hear and will keep you in track to reaching your goals. Honest, professional and knows-it-all.
Max
Important questions answered on the top Mortgage Broker in Brisbane.
Blank
How do I get started with Blackk Mortgage Brokers?
Booking a free 15 minute call with me here is the best option if you are:
1. Ready to make an offer to buy property – after an inital chat, we will get the ball rolling for you quickly by giving you a secure online portal to upload your paperwork and complete an online questionnaire.
2. Want some inital advice – it's perfect if you are looking around for a Mortgage Broker, or want guidance on how to get ready to buy like how much you can borrow, what deposit you need saved and what the next steps are in the process to buy a home.
What chance do I have of getting my Home Loan approved?
One of the benefits of using Blackk Mortgage Brokers is we give you a very high level of certainty that your home loan will be approved by the lender.
For you personally, it means you can make an offer on a property or buy at auction with more confidence.
Home loan approval is not something any one of us can completely control or guarantee as banks are regularly changing their rules and criteria.   With my experience in the industry and with a thorough understanding of clients' financial situtaions, I have been able to get 97.2% of home loans approved for our clients.
Our philioposy is, if we do not think we have a very good chance of getting your home loan approved, then we won't apply.
Instead I will give you clear and actionable steps to take to improve your financial situtaion, then we can take another look for you down the track.
How long does it take Blackk Mortgage Brokers to approve a Home Loan?
We have a sharp process we follow to get your home loan approved quickly.
The exact amount of days or weeks it takes varies considerably depending on a few factors like the the bank you use, the queue's at the banks and how complex your situation is.
Generally we are able to get your home loan approved in around 1 to 7 days from once you have provided your paperwork and completed the questionniare.
After approval from the lender, we get your home loan application prepared, signed and submitted to bank for formal approval within 1 to 2 weeks.
We are in touch with the lenders regularly following up on your behalf to ensure your home loan is approved as quickly as possible.
As soon as your loan is approved you will hear from us directly.
What Home Loan advice can I expect from Victor?
Non biased advice on which home loan to choose and how to set it up correctly is vital to get you ahead financially.
How should I structure my loan? Fixed interest rate V variable or a split loan?  Should I pay for an offset account?  How do I use equity to buy my first investment property?
Navigating home loans is complex and good advice will save you significant amounts of money, in fact with booming property markets, we can help put you in a postion to grow your wealth.
What Home Buying Guidance can I expect from Victor?
We help our clients navigate the steps to buy property successfully, smimilar to what a buyers agent would do.
It can be intimidating going through the steps to buy a property.
How do you make an offer and what do you say to the real estate agent?
What's the difference between  a property listed 'for sale' V 'EOI' V no price listed?
How do you negotiate on price or buy at an Auction?
I walk you through this as you are experincing this so you always feel in control.
Check out some guide I have on how to make an offer on a home and the steps to buy a home.
Does it cost to use a Mortgage Broker?
Generally it costs you nothing to use a Mortgage Broker to get your home loan approved and settled.
Mortgage Brokers get paid by your lender at the settlement of a Home Loan.
Lenders pay Mortgage Brokers in the background in the same way that they would pay their localbranch staff in the background.
The client isn't expected to pay the branch clerk when they go and see them, just like we don't expect them to pay us directly.
So what that means is that we as your Mortgage Brokers don't get paid unless we get you a home loan that's approved.
There are some instances when it will cost you to use Blackk Mortgage Brokers, however I will always let you know upfront when this is necessary and what additional benefits you can expect from me.
Can I get any First Home Buyer Grants or Benefits in QLD?
We advise you on what Government Grants, Rebates and Schemes you are eligible for as a First Home Buyer in QLD.  There are three main programs currently on offer which are:
1. First Home Owners Grant of $15,000 – read more here.
2. Stamp Duty Rebate of up to $8,750 – read more here
3. First Home Loan Deposit Scheme of up to $29,500 – read more here.
What does a Mortgage Broker do?
A Mortgage Broker works for you.  I find you a great home loan, handle the application process, then get it approved on time so you don't miss out on buying the home you really want.
We keep you updated on where your application is at so you always feel informed and in control.
If you went directly to a bank for a home loan, you would only hear about the 2 or 3 home loans they offer.  Mortgage Brokers give you choice, as we can access the hundreds of home loans on offer from 40 banks and lenders in Australia from our leading edge software.
Choice and options are important, as where one lender may not approve you for a loan, there may be others that will.
All this aside, I believe the biggest benefit of using a Mortgage Broker for your home loan is the advice and guidance we offer to buy well and get you ahead financially.
Home loans these days are more complicated to navigate so I don't recommend going it alone.
Complete Home Loan Guides for 2023.

HOW TO BUY A HOME IN AUSTRALIA
[Complete Guide]
Step by step advice on how to successfully find, negotiate, sign the contact & get a home loan approved so you can  buy property in Australia…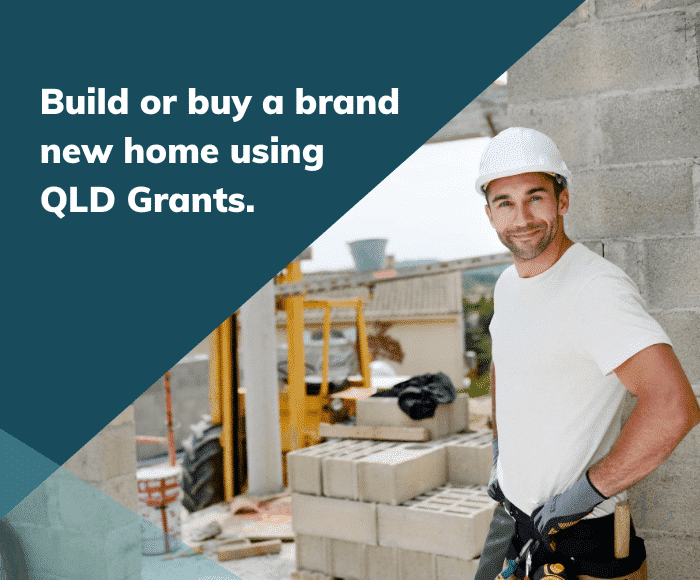 First Home Owners Grant QLD
[BONUS QUIZ & GUIDE]
Do the Quiz to see which of the four QLD Government benefits you are eligible for. This guides gives you the the simple breakdown of what the $15,000 First Home …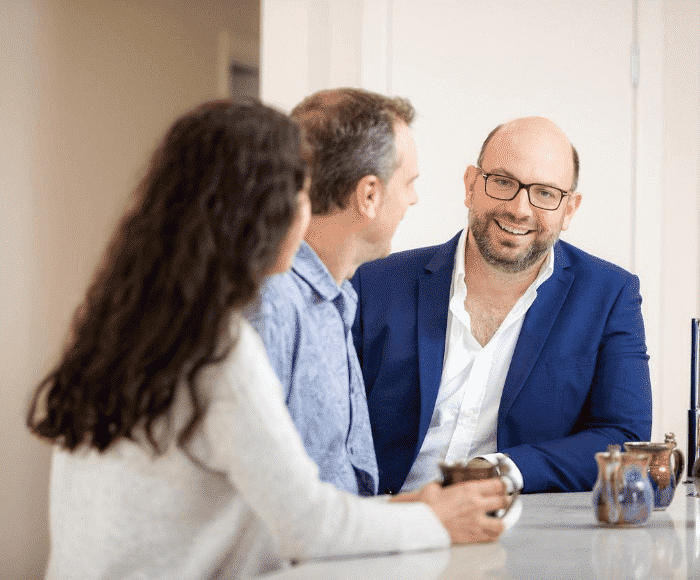 Steps to Buy a Home
[DOWNLOAD BONUS MAP]
I breakdown in detail the steps you need to take to buy a house in Queensland so you always know where you stand and what you need to do next when…