Award winning Mortgage Broker on the Gold Coast.
98.2% of Home Loans approved with low interest rates.
May Gold Coast Home Loan offers.
Get in touch for more interest rates…
(Based on $500,000 loan, LVR 80%, P&I)
3 YEAR FIXED
OWNER OCCUPIER
3 YEAR FIXED OWNER OCCUPIER
Make smarter choices by having a Gold Coast Mortgage Broker on your side.
Welcome to Blackk Finance.
Hi I am Victor.
Shopping around for a home loan and getting it approved might seem easy to begin with but with so many lenders and offers out there, it can be distracting and complicated.
It's hard to know if you've made the right choice.
What we do, is find you the latest home loan solution and take the overwhelm out of the application process by handling it for you.
Educating you on how your home loan works and advising you on how to grow your wealth through property is the backbone of what we do.
Make smarter home loan choices.
Have a read of my Mortgage Broker Gold Coast reviews to get a feel for how we look after our clients.
See me at my West End (in Brisbane) or Burleigh Heads office.
Have a question about Home Loans on the Gold Coast?
Get into this thriving market with a Home Loan.
Interest in property on the Gold Coast is soaring.
Over the past few years, our region has quickly become one of the most popular for both an unbeatable family lifestyle and smart property investment.
The Gold Coast has been marked out as a fantastic place for raising a family, finding a job, and generally enjoying a great quality of life.
Recent construction projects and the planned light rail mean the city has undergone significant transformation in a very short space of time.
Now, as well as enjoying the city's sun-soaked beaches, residents will also benefit from its rejuvenated infrastructure.
According to expert demographer Bernard Salt, the population of the Gold Coast is set to hit a staggering 1.2 million people by 2050.
Tipped as a hub of start-ups and entrepreneurship, this once-humble tourist city is set to become one of Australia's most desirable property markets.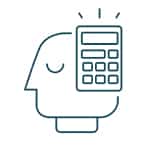 Since 2007, thousands of individuals and families continue to trust us in securing their home loans.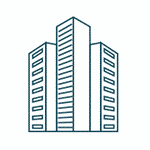 Get better access to lenders
Save the legwork in finding a lender that offers the best value for your needs. With access to more lenders, we'll do the work for you.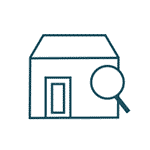 98.2% of home loans approved*
Give yourself the best chance of getting your loan approved. With a thorough understanding of your finances and knowledge of banking rules we'll get the job done.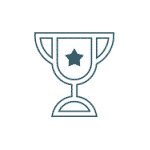 Blackk Finance has been recognised in Queensland for outstanding outcomes for our clients.
We get your Home Loan Approved.
The way we approach home loan applications is without question, industry leading. It is why we have one of the highest success rates, at 98.2%, in getting Home Loans approved.
Why is this important?  Knowing your loan will be approved, means you can buy the property you want with certainty, removing the stress many people feel when buying a home.
We are able to do this for our clients because I personally take the time to understand your situation in detail and what you would like to achieve.
I have a real relationship with each and every client of ours. You are not just a number to me.
If you walk into a bank you only get access to the two or three home loans they offer and chances are they may not be the best loan for you.
Instead I use my knowledge and expertise combined with the latest technology to find you the right home loan for your situation.
Benefit from our local expertise.
Our service goes beyond getting your home loan approved, because there is a lot to navigate when buying a home on the Gold Coast.
Before you make an offer on a property, we will advise you on how much deposit you need to save, and how much you can borrow and spend on a home.
This gives you certainty and helps to narrow the property search down to a few suburbs on the Gold Coast.
When you are ready to make an offer, we provide specialised advice on how to get your offer accepted, and we give you our contacts who are trusted experts for your 'Conveyancing' and a 'Building and Pest' inspection.
If you are fortunate to get a Government Grant, like the $15,000 First Home Buyers Grant, our team handles your application so you don't have too.
We also advise if you get the Stamp Duty Rebate and how to reduce any Lenders Mortgage Insurance payable when buying your property.
Plus with our helpful step by step maps, you'll always know where you stand and what's next with Blackk.
Increase your chances for a home loan approval.
Get free tips on how you can boost your home loan application. 
Increase your chances for a home loan approval. Please enter your details below to download the guide.
Mortgage Broker Gold Coast Reviews.
Blackk is a best-rated Mortgage Broker Gold Coast. See what our clients have to say.
Based on 35 reviews with a 5 Star rating.
Victor was absolutely fantastic and we could not have asked for a better mortgage broker. He was very professional and so helpful every step of the way from first meeting up until everything was settled. Victor made sure everything was as easy for us as possible. Victor definitely had our best interests and goals at the forefront. Absolutely deserves 5 stars!
Bryce J
7 best Q&A's to help you choose the top Mortgage Broker on the Gold Coast.
Blank
What is a Mortgage Broker?
A Mortgage Broker makes it easier for you to get a Home Loan and importantly, give you Home Loan advice you will not get going direct to your bank.
We are not restricted to just one bank – we offer choice from many, many banks.
Going straight to a bank means they can only give you the two or three loans that they sell.
As Mortgage Broker's, we have access to over 40 banks in Australia, so we can find you the right home loan for your needs.
We make it easier for you as we organise a lot of the Home Loan application and liaison with the bank on your behalf.
One of the biggest benefits I believe, we as Mortgage Broker's offer, is the advice and hand holding you get.
All the time we keep you informed. The whole process is managed by us.
Mortgage Broker V bank - which is best?
There are three main reasons why I believe using  a Mortgage Broker is beneficial over going to a bank.
The single biggest reason most people use a Mortgage Broker, is you get access to Home Loans from over 40 different banks and lenders.
Rather than contacting multiple banks yourself to find the latest deals, we use our leading edge software platform to do the work.
Going to the local bank yourself means you are only seeing the handful of Home Loans on offer from a single bank.
Secondly, the whole process is managed by us, including the application form and all the follow up with the bank and your solicitor as required.
And finally, we give you generous amounts of advice to help you get ahead financially.  Home Loans are more complicated these days so making sure yours is set up correctly and you are managing correctly is vital.
I also advise my clients on the steps to make an offer on a property, how to negotiate with a real estate agent and have my circle of trusted solicitors and building and pest inspectors who you can use.
Compare this high level of customer service and advice to what you receive from the bank, and I think you would agree that using a Mortgage Broker is more beneficial for you.
How much does it cost to use a Mortgage Broker?
It costs you nothing to use a Mortgage Broker.
Mortgage Brokers get paid by your lender at the settlement of a Home Loan.
Lenders pay Mortgage Brokers in the background in the same way that they would pay their local Brisbane branch staff in the background.
The client isn't expected to pay the branch clerk when they go and see them, just like we don't expect them to pay us directly.
So what that means is that we as your Mortgage Brokers don't get paid unless we get you a home loan that's approved.
How long does it take to get a Home Loan approved?
The length of time it takes to get a home loan approved varies considerably depending on the lender you use and how complex your situation is.
We find it takes around 1 to 7 days for most people to provide us with their paperwork (depending on how organised you are)!
From here we can usually get your home loan application prepared, signed and submitted to the lender for approval within 1 to 2 weeks.
Once the the bank has your application, the time it takes comes down to the queue's they have and this can vary from 1 day to several weeks or more.
We are in touch with the lenders regularly following up on your behalf to ensure your home loan is approved as quickly as possible.
As soon as your loan is approved you will hear from us directly.
What 'advice' can I expect to receive from Victor at Blackk Finance?
One of the biggest benefits you will get from using a good Mortgage Broker, is the quality advice.
One of the backbone's of Blackk Finance is financial education. My mother was a school teacher and I grew up hearing a lot about learning which is probably why I love it.
You can expect advice on how to get finance ready to buy property, how to make an offer to buy a home and importantly how to structure and manage your home loan.
I believe in paying off your home loan sooner, so every client receives a plan to pay down their debts sooner.
How can I get the Queensland First Home Owners (building) Grant?
If you are building or buying off the plan, your first home in the Sunshine State, then you may be eligible for the grant. See this post which goes through the eligibility criteria in more detail.
How do I get started with Blackk Finance?
Having a look through our website, and watching some of my video's is a great way to see what we are about at Blackk Finance.
If you would like to get a better feel for how I can help, I recommend booking a free 15 minute call with me here.
We cover the initial questions you may want to know, like how much you can borrow, what deposit you need saved and what the next steps are in the process to buy a home.
Once you have made an offer on a property, we get the ball rolling, by giving you a secure online portal to upload your paperwork too, and a link to an online questionnaire where you provide your personal and financial information.
Complete Home Loan Guides for 2021.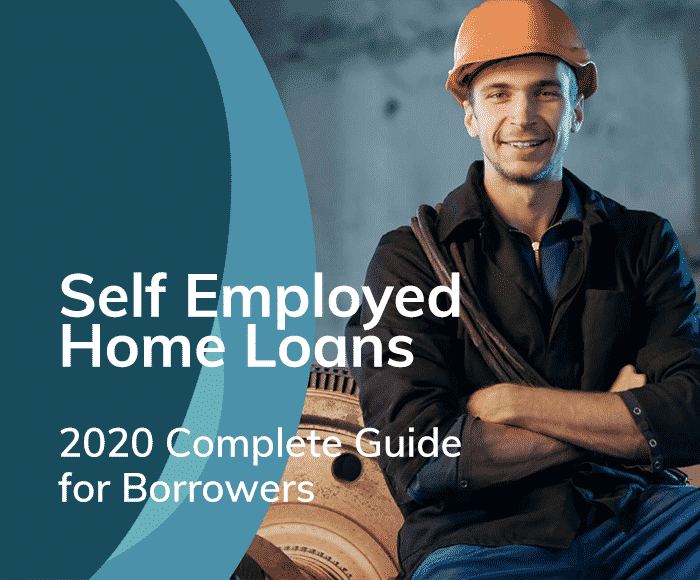 Self Employed Home Loans
[2021 COMPLETE GUIDE]
Advice on how to get finance ready to buy property or refinance a home loan. I share advice and give insight into the steps we follow to get a home loan approved …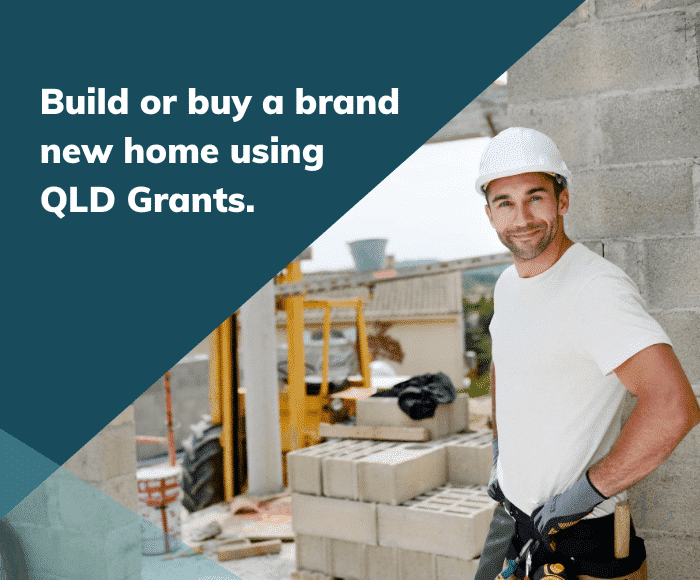 First Home Owners Grant QLD
[BONUS QUIZ & GUIDE]
Do the Quiz to see which of the four QLD Government benefits you are eligible for. This guides gives you the the simple breakdown of what the $15,000 First Home …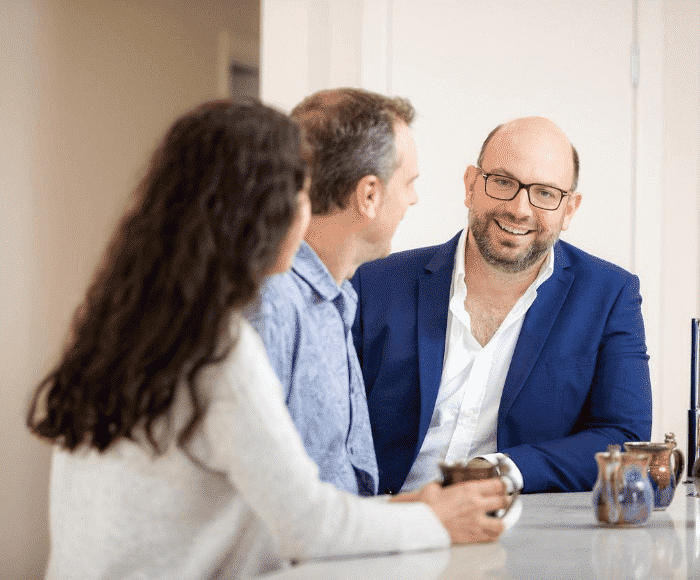 Steps to Buy a Home
[DOWNLOAD BONUS MAP]
I breakdown in detail the steps you need to take to buy a house in Queensland so you always know where you stand and what you need to do next when…