Mortgage Broker Gold Coast
Competitive home loans.
Approved on time.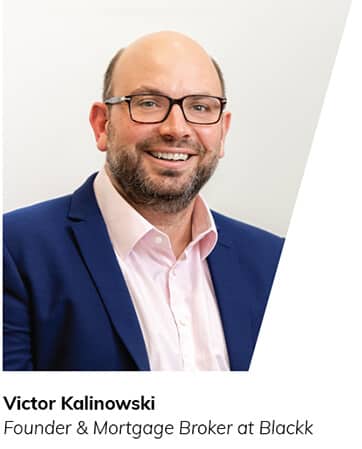 Best range of home loans
A huge variety of home loans on offer from 40 different banks & lenders
Fast approvals
Find the certainty you need with a fast loan approval
Pay off plan
Receive a personal plan to pay down your mortgage sooner
Expert loan advice
Learn how to get ahead financially
Constant guidance
Know where you are at and what comes next when buying a home
Reliable updates
We keep you regularly updated as to where your home loan application is at
Get quality home loan advice to improve how you manage your money
When you are looking to build or buy a home, I understand you want to get the best home that you can afford. I sit down with you face to face and review your financial situation, so I can answer all your questions like:
What you can realistically afford to spend on a home;
How much you can borrow and repay each week;
Home loan interest rates.
We have a wealth of advice to share with you on how to manage your home loan which means you will feel comfortable and confident operating it. You can check out some of my advice here.
Once you have made an offer on a home and it has been accepted, there are a number of steps you need to take fairly quickly. Our notoriously popular step by step maps are a must have tool when you go to buy property and all our clients receive one as a part of our service.
We want all the families and individuals whom we have helped, to make progress with paying off their home loan sooner. We believe this is one of the most effective ways to grow wealth, faster so all our clients receive a personalised plan to pay off your mortgage sooner.
Get the most from your home purchase by choosing Blackk Home Loans, mortgage broker Gold Coast.
5 star reviews from Blackk, mortgage broker Gold Coast
Blackk is a high rated mortgage broker Gold Coast. See what our clients have to say.
My wife and I cannot recommend Victor and his team highly enough. He was extremely organised with our home loan and had everything sorted for us in a very short period of time. He is a stand up guy with only the right advice. Thanks for the Lamb Shawarma recipe – turned out perfect, the family loved it. The new home is great also. Thanks Victor.
Upon recommendation of a couple of friends, we had spoken to Victor Kalinowski at Blackk Finance a couple of times over the past two years whilst we looked for our first home. In the beginning, when we were just starting to look seriously, Victor provided us with invaluable advice on demonstrated savings required, deposit amounts, the impact of LMI, and what documentation we'd need to provide for a loan application. We had been looking for a house for about two years and decided to give it a break for a bit - we had encountered some disappointment in the market, and our circumstances had unexpectedly changed. Of course, when we weren't looking, we accidentally found 'the house'. We were in a complicated situation (being a small business owner has an impact on loan options, and we had just been through a period of significant health expenses). Instead of shying away from us as a challenging client, Victor dedicated himself to understanding our circumstances and tailored loan options that would be suited to us now, and in the future. He did a lot of research and made a lot of phone calls for us, checking requirements and information, and assisting us with preparing the right documentation, to ensure we would be in a position to get the loan we needed before applying; it was kind of like a pseudo-pre-approval process. Timeframes were very tight (we had 21 days but ended up needing a 2 day extension because the lender had a backlog) and there was a lot of back and forth and gathering of documentation, but in the end, it has all been worth it. Yesterday, we picked up the keys to our very first home. Victor's advice and support has been invaluable - he knows the lenders, he knows their products and he knows their requirements. Most importantly, he makes the effort to get to know you, and your circumstances, and appropriately match you to the best loan options. He can talk you through the pros and cons of it all, and has a great attention to detail. And for us, he went above and beyond to follow things up with solicitors and banks, even when the process had technically ended for him (thanks Victor!). We would highly recommend working with Victor for property finance, to anyone (he does residential and commercial). He's really easy to get a hold of and has a transparent approach to his work. Thank you, Victor, for all of your hard work and perseverance with us, and helping make our dream become a reality! Rhiannon and David
Rhiannon W.
06:44 01 Aug 19
I have been working with Victor and his team on and off over the last 8 ½ years now, buying three properties and also helping me with a car loan.Over the years I have found Victor to be very professional and knowledgeable with the services he provides.I am still looking at purchasing more property in the future and Victor will be a part of this journey if he likes it or not.Thank you very much Blackk Finance, Keep up the good work.
Victor and his team have been helping my wife and I for around 7 years. He impressed us from the start by flying up to Rockhampton to meet us and help to structure our loans and lending so that we could buy our dream block of land. The service continued throughout the years with Victor always approachable, friendly and willing to go the extra mile for his clients. An example of this is Victor meeting us at the airport at around 9pm at night so we could get all the documents signed to allow us to settle a property ASAP. The great thing about Victor and his team is that you don't just become a number and fade into the background after a few years. Victor always returns phone calls and has your information to hand when talking to his clients. We are now in our dream home and Victor is still helping us get the best deal possible in regards to lending, combined with great advice on how to structure the loans to get the most out of every dollar. So if you want great service and honest advice then Victor and the team at Blackk are the people for you.
Victor was very helpful from the day we contacted him just to get general information about buying a house. He is very knowledgeable and was always very patient answering all our questions. Victor and his amazing team provided support along the way and after we purchased our house. I would definitely recommend Blackk Finance to all my friends and family!!
My wife and I were looking for a broker after seeing the house we thought it was perfect for us. The right size, price and even street! So we found Blackk Finance when researching online and went to meet Victor. See, we were not just first home buyers but we also had no idea about how mortgages work. To top that, I've just started working as self-employed photographer and financial institutions don't exactly love that.After reviewing our situation, Victor said we could try it but it would be complicated so we went ahead and made an offer for the property. A few days later our solicitor (who's amazing and was Victor's recommendation) had contracts signed and everything was ready and perfect for us to apply for the loan. Victor has lots of contacts and sadly when it was time for us to apply, a little situation started in Australia and the banks got spooked. So there we were, contract signed, first deposit paid, building inspections done and so on, and the banks saying no before we could even apply for a loan - and Victor trying every single magic spell mankind has ever heard of (and some probably only he knows).Day in, day out, Victor tried EVERYTHING. In the end, there was a chance and we decided to go for it, only to see it declined by the banks. While my wife and I were frustrated and sad, Victor has never for a second given up. And for that we are forever thankful. Mind you, this was all happening in the lead up to Christmas and New Years.And this was the 5 star review we were writing even though we didn't succeed - which was entirely our fault - to Victor Kalinowski, first of his name, wizard of Oz finance and brave restless knight.Anyone could have given up on us and it would be completely understandable. We were a very difficult case and it was a lot of work to even try getting us a loan. Most brokers would probably say "sorry, can't help, come back in a year when you do this, this and that", but not him. Instead he was honest and open about our chances and the work it could take, to get everything ready and still receive a no for an answer. And that's exactly what happened: after trying everything, we accepted the fact we were not buying this house, this time.But then something changed in our situation, a little thing, and I called Victor to tell him. With the same excitement he said that would change everything and we should try. At this stage, time was really against us. For a whole week Victor worked hard to get things done in time.And here we are now, packing our stuff to get ready to move in to our new home.Victor, we cannot thank you enough, I couldn't just write a review saying "yes he's the best broker in town" because without explaining what we all went through together, it would be hard to make people understand how much you care and work hard. We know you could have spent your time working with easier clients and yet you haven't stopped for a second.Thank you thank you thank you,(and Debbie)Bruno and Roberta (and Helga)
Bruno Spotorno D.
07:46 15 Jan 19
My partner and I had been recommended by friends to contact Victor at Blackk Finance for the purchase of our first home. From the initial meet and greet late one evening to the actual purchase / finance of our property the positive experience continued.Victor was more than happy to talk us through all aspects and options available to us, this included understanding our personal circumstances and always maintaining options that would have our best interests first.The process was simple, convenient and we could not meet someone more willing to help and answer questions, giving confidence at every step along the way.We could not recommend Victor and the team enough and without questions would use them again for any future finance requirements.Thank you again for all your assistance and support!Brent & Shoko
I would give Blackk Finance 10 stars if I could. Victor & Debbie were simply amazing!! I personally found purchasing our first home a bit scary but Victor coached us through the whole process and always managed to reassure me. He never seemed annoyed at my endless questions & was very well prepared for everything we threw at him.Thank you for not giving up on us. I know it took us a while but now thanks to you we will be enjoying Christmas poolside in our new home!! We will definitely recommend your services to all our friends and will be back the next time we're in the market for a new home. 🙂
Christina H.
22:32 20 Dec 18
Victor is extremely approachable, friendly and professional. He instills a confidence in you that he is genuinely making suggestions based solely on your best interests.We felt very looked after by Victor and truly wondered why anyone would even bother looking for finance on their own.Even when freak complications arose, Victor worked very hard to both rectify the situation and continually communicate with us about it.I would wholeheartedly recommend that anybody looking for a home loan speak with Victor immediately.
Mortgage broker Gold Coast

How does a mortgage broker help?
We simplify shopping for a home loan, getting your home loan approved and providing valuable advice on how to manage your home loan.
How do we go about it? 
I start with getting to know your financial situation in detail.  Once you have made an offer on a home, we send you a secure and intuitive online fact find to complete, which is how you provide us with the financial information required to apply for a home loan. You will also need to upload a selection of what we call, supporting paperwork, which includes your bank statement, payslips and identification.
With this thorough understanding of where you are at and what you want to achieve, our team of home loan specialists will research the latest home loans available from 40 lenders, and we recommend up to three home loans that are the best fit for your personal situation.
We will prepare your application for your chosen home loan and follow up with the bank several times a day to push your home loan application through their checks and processes, making sure it is progressing smoothly and without delay.
My knowledge of home lending across all the main banks comes from years of experience and a genuine interest in home loans.  Benefit from all the support and expertise you need, to confidently manage your home loan and maximise any opportunity you get to pay if off quickly.
It costs you nothing to use Blackk.
The fees for our services are covered by the lender or the bank which you eventually choose to go with for your home loan. This means that there are no out of pocket expenses for you. You may be worried that his relationship with our lenders and banks may provide a sense of favouritism in some way. Let us reassure you on that score.
Our business relies heavily on clients referring their family and friends, so we go above and beyond expectations constantly, to ensure you feel confident and comfortable with the home loan we have recommending. We aim to ensure you are delighted with our advice and service on your home loan, and we hope to see you back again for the next one.
Get the most from your home purchase by choosing a mortgage broker Gold Coast with intimate knowledge of your buying area, lenders and banks offering the best products, and ongoing financial support throughout the life of your mortgage.
Choose Blackk.
Simplify the complexity of applying for a home loan
Get your loan approved
Provide loan advice to improve your financial situation
Research loans from hundreds available from 40 different lenders
Recommend up to 3 loans that would suit your situation in a full report
Prepare and submit your home loan application with your lender
Keep you updated on the progress of your application
Provide constant guidance and support on the steps involved in buying a home
Handle all communication with lender, including regular calls to have your loan approved on time
Explain and help you sign your home loan paperwork
Set up of new offset/transaction accounts and credit cards with your lender
Provide a plan to pay your home loan off sooner
Talking with your solicitor, real estate agent, building and pest inspector and builder as required
Ensuring settlement happens on time
Keep in contact to ensure your loan is working in the best way possible
Providing interest rate changes and blogs to keep you updated through the life of your home loan
Always available for expert loan and insurance advice as your financial needs change.
Are you currently looking to buy? Get free property reports here for every house on your short list.
How are Blackk different from other mortgage brokers on the Gold Coast?
Track record
99% success rate in getting home loans approved
Experience
Nothing beats it when it comes to your money
Guidance
Step by step, we show you how to buy your home
Expert advice
Get a plan to pay off your home loan sooner
How to apply for a home loan with Blackk mortgage broker Gold Coast
Provide your details and paperwork
We research & recommend home loans
You choose & sign up for a home loan
Home loan submitted & approved by bank