How to use the $15,000 Queensland first home owners grant to build your own home!
Step by step from start to moving day. Absolutely free!
This training is for you if you are wanting to…

Buy a vacant block of land in Queensland…

Then build your own brand new home…

Using $15,000 first home owners grant to boost your deposit!
But you feel like…
You don't know how much deposit you need saved?
You aren't sure you can borrow money from the bank?
You don't know where to start or what steps to take next?
Build your home using QLD $15,000 Building Grant
1. How do I get the $15,000 grant?
Eligibility – find out if you can claim your $15,000.
Deposit – learn how you can use the $15,000 as a deposit to start building today.
Apply – learn what action you need to take before you apply.
2. What steps do I need to take to successfully build my home?
Step by step – find out where to start and exactly what steps to follow to complete your build.
Progress payments – get clear instructions on how to pay your builder and when payments are due.
BONUS – Receive a copy of our step by step process map so you always know where you are at and what is coming next!
3. Can I even get a home loan and how much can I borrow?
Get loan ready – I share my 13 top tips to get your finances in order before you apply for a loan. These must be done at least 3 to 6 months before applying.
Estimate – Use my simple formula to estimate how much you can afford to borrow and repay.
4. What are the biggest financial mistakes to avoid when building?
Avoid others' mistakes – I share the top money mistakes other make so you can avoid them.
Other costs – Find out the other costs associated with building which can blow your budget.
This free training will show you how to get it done!
Hosted by
Victor Kalinowski
Founder and Mortgage Broker at Blackk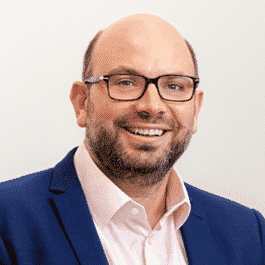 My name is Victor Kalinowski and I'm a Mortgage Broker at Blackk Finance. I've helped thousands of people get loans to build their homes as we are construction loan experts. Blackk has offices both in Brisbane and Burleigh Heads.