Renovation Loans
Home loan expertise to help pay for your home renovations.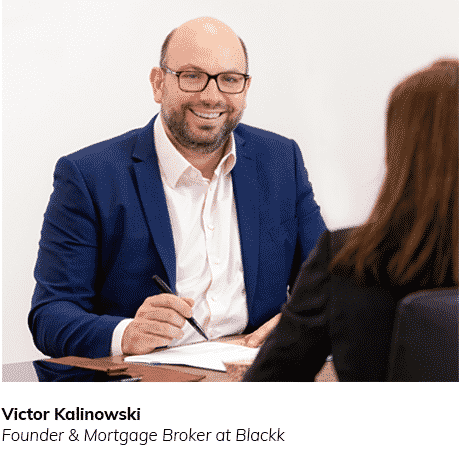 Are You Ready to get a Home Renovation Loan?
So you've decided to renovate your home but undoubtedly have a lot of questions about how to fund it.  You might be wondering how much you can spend, what you can afford to repay, whether the bank lends you enough to pay for your renovation and how you pay the builder.
We're here to give you all the answers and guide you through the process to get a successful outcome.
We have helped clients finance renovations of all sizes, from large projects like lifting a Queenslander and adding new rooms underneath, through to small renovations like adding a back deck or upgrading the kitchen.
How to Get Started
The most common approach to finance your renovation is to get an increase or top up on your current home loan. Whichever approach we take, we will ensure you get the right loan and that it's set up properly from the start.
We will show you how to get your finances ready to apply for a loan and advise you how to manage your budget through the renovation.
We have long term relationships with all major lenders and with our expertise in banking policy, you can feel confident that we have a good chance of getting your renovation loan approved.
Best of all, we don't charge you a fee to use our services as we are paid by the lender when your home loan settles.
Spend at least six months to a year living in the house before you renovate so you get a feel for it.
If you're moving out during the renovation, make sure you have a buffer saved to pay rent as well as loan repayments.
Your loan repayments are 'interest only' (i.e. lower) during the renovation to help you manage cash your flow.
Our Home Renovation Loan Guide
Here's our simple process on how to get a renovation loan and complete your renovation with less stress.
Blank
1. Loan preparation
The first step is to work out whether the bank will lend you the money to finance your renovation. It's a good idea to get this done early on before you get too far down the track with planning. We will answer all your questions such as: how much you can spend on your renovation, what you can afford to repay and whether the bank will lend you the extra funds. We'll talk about budgeting and how to manage paying rent (if you're moving out during the renovation) and loan repayments while your renovation is being built.
2. Design and planning
You will need to need to look at options and designs from different tradespeople to get an idea of what you like. Good choice of design and planning upfront makes a big difference to how happy you are with the finished renovation. Get detailed quotes from the tradespeople whom you've decided to work with and consider getting several quotes to compare. The more detail you can include the better, as it helps you to get a better home valuation and it also means there is less confusion between you and the tradespeople.
3. Choose your tradespeople
After choosing your tradespeople, you may need to pay them an initial, non-refundable deposit from your own savings. What happens next depends on the scale of your renovation. If you're doing a large renovation, the tradespeople will then draw up your plans and a building contract. The building contract itemises what is included in the build. Changes to the contract are known as 'Variations' and these are some of the individual touches for your home.
4. Start the renovation loan application process
This is where it all comes together! You will need to complete our simple online fact find and upload your supporting paperwork like payslips, bank statements, contracts and quotes so we can understand your financial situation in detail.
5. Sign your loan application
Once our research is done, we'll meet face to face to discuss your renovation loan options. There are two main approaches we can take: stay with your current lender or refinance to another lender. Whichever we choose will be based on your personal situation. It's important you understand how your loan works and how to manage your money through the renovation so you can relax feeling confident that you are staying within your budget. Once you've signed the application, we will handle all the fine print and get it submitted to the lender.
6. Renovation loan approved
Waiting for loan approval can be nerve-wracking as it can take from two-to-five business days. We will follow up with the lender regularly and keep you updated. Our expertise in getting renovation loans approved means you can feel reassured you're in good hands. Once the loan is approved, you will need to talk to your tradespeople about who needs to be paid when and what to get started. If you are doing a small renovation like a deck or bathroom, it's common to pay up to 50% immediately, but if you are doing a large renovation, you will need to pay the balance of a 5% deposit. Both may be funded drawing down on your renovation loan. At this stage, you will need to start making loan repayments.
7. Construction to Completion
Your renovation can now get underway! The stages to get the work done will depend entirely on the size of your renovation. If you are doing a larger renovation, you will make payments to the tradespeople as they reach certain milestones. This is where you draw down on your renovation loan to pay for the work done.
What our clients have to say.
Victor was absolutely fantastic and we could not have asked for a better mortgage broker. He was very professional and so helpful every step of the way from first meeting up until everything was settled. Victor made sure everything was as easy for us as possible. Victor definitely had our best interests and goals at the forefront. Absolutely deserves 5 stars!
Bryce J
 Looking for guidance before you get started?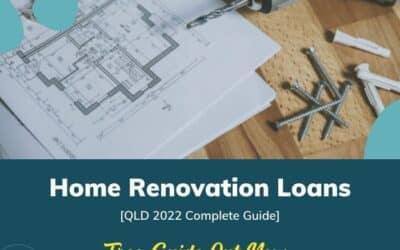 How to pay for a Home Renovation [Guide for 2022]. Does your home need some sprucing up? A complete new kitchen with marble...
read more
In most situations, you will pay lenders mortgage insurance if you don't have a 20%  deposit when applying for…
read more