Bridging Loans Brisbane
Finance your move from one home into your next.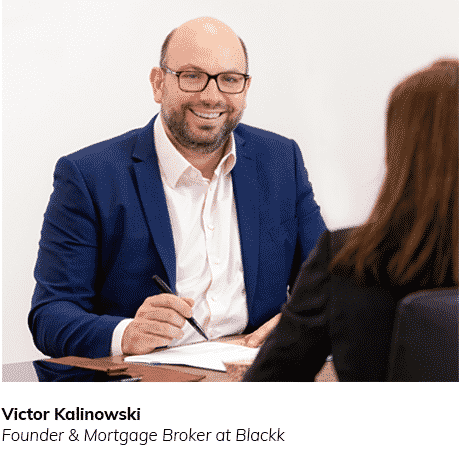 If you're considering a move into your next home, you may wish to understand how to manage your home loan through the process.
We are here to provide all the answers and walk you through the options to find the right approach for you.
There are four main approaches to financing your move. The most common scenario is when you have found the home you want to buy, but the money to pay for it is tied up in your existing home. In this situation, a bridging loan may work for you.
What is a Bridging Loan?
A bridging loan is where you borrow the money to buy the new home, and you have up to 12 months to sell your current home. Once your current home settles, the proceeds of the sale are used to pay down your overall debt.
We have long term relationships with all major lenders and with our expertise in banking policy, you can feel confident that we have a good chance of getting your bridging loan in Brisbane approved.
Best of all, we don't charge you a fee to use our service as we are paid by the lender when your loan settles. So don't hesitate to get in touch with us and organise a consultation today.
Four different approaches to financing your next home:
Bridging loan
Allows you to buy a new property and gives you up to 12 months to sell your current home.
Selling and buying at the same time
Settlement is arranged to be within a few hours of each property so the equity can transfer from one to the other.
Keep your existing home as an investment property
The equity in your current home is accessed to pay for the deposit/buying costs of your new home and then you take out a loan to pay for the balance.
Rent your home back
Sell your home, then arrange to rent it back from the new owners while you find a new home to buy.
Buying your next home in Brisbane using bridging finance
Our simple step-by-step guide to moving with a bridging loan:
Blank
1. Preparation
We will take you through the four different approaches to finance your next home, so you can decide which is right for you. Whichever you choose will depend on where you are at currently and what you would like the outcome to be.
At this point, you will need to have a good idea of how much you think you can realistically sell your home for now and how long you think it will take to sell. We will answer all your questions like how much you can afford to spend on your new home, what you can afford to borrow / repay, and how much equity you will get from the sale of your home.
2. Sign the contract of sale on your new home (based on using bridging finance)
Once you've found the home you want to buy, you will need to sign the contract of sale and pay a usually refundable deposit. The terms you negotiate in the contract will be heavily influenced by which financing approach you choose. As this often involves a second property, allow double the time you would normally for getting your loan approved and for settlement. We will talk you through what you need to know for each approach.
3. Home loan application process
To get the home loan application underway, you will need to complete our simple online fact find and upload your supporting paperwork like payslips, bank statements and the contract of sale, so we can understand your financial situation in detail. Once our research is done, we will meet face-to-face to discuss how your home loan works and what steps are involved in the purchase / sale loan and what you need to watch out for. Once you've signed the application, we'll handle all the fine print and get it submitted to the lender.
4. Home loan approved
Waiting for home loan approval can be nerve-wracking as it can take from two-to-seven business days. We will follow up with the lender regularly and keep you updated. Our expertise in getting home loans approved means that you can feel reassured you're in good hands. Once the loan is approved you will need to pay another deposit from your savings to the real estate agent (the amount is shown in the contract). We will meet face-to-face to sign your loan documents and get them submitted to the lender for approval.
5. Settlement on the home you are buying
Your solicitor and the bank will arrange settlement on your behalf. Once it's finalised you can pick up the keys and start to move in.
6. Touching up your old home
Often people will give their old home a good clean up and a new coat of paint. It's better to have the home furnished when you are trying to sell it, so either leave furniture behind or rent some furniture to stage it.
7. Selling your old home
Find a good real estate agent to work with and get have them arrange professional property photos so you can get the home listed and sold. Most banks will give you 12 months to sell from the date of settlement of your new home.
8. Paying down the debt
Once your old home has been sold, get in touch with us again so we can talk you through how to pay down your overall debt, where to put any surplus funds and making sure it settles on time.
What our clients have to say.
Viktor was extremely professional and knew what he was talking about. He offers great service for everyone and tells you the honest truth. He tells you what you need to hear and will keep you in track to reaching your goals. Honest, professional and knows-it-all.
 Looking for guidance before you get started?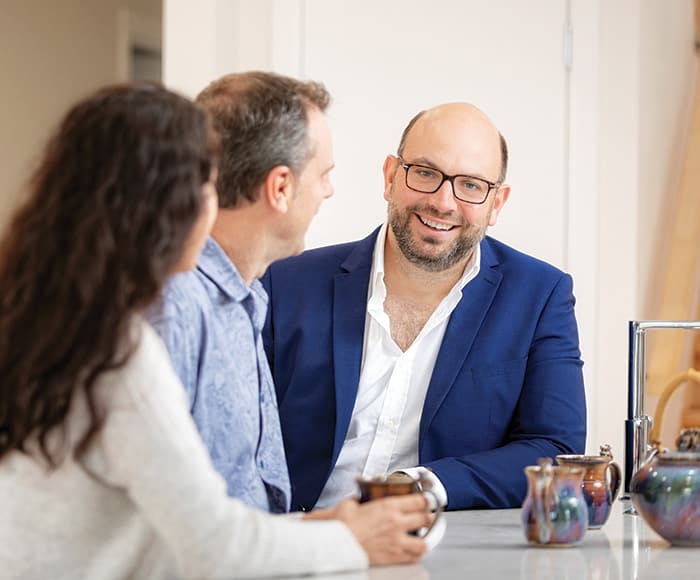 How to Buy a House Step by Step Guide. Learn where to start and what to do next. In this guide, updated for 2022, I...
read more