Construction Loans Brisbane
Construction loan expertise to guide and simplify your home building experience.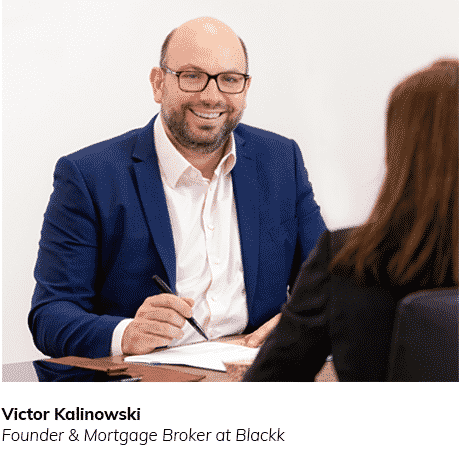 Building your own home
Building your own home means no more paying rent or dealing with the maintenance of old homes. But those who've done it before will tell you there's a big leap between visualising your perfect home and a successfully built home!
Right now you may have some savings to use as your deposit, a bit of credit card debt and a car loan. So you may be wondering if you're even able to get a construction loan and what your borrowing power is.
Talk to the experts
We are here to answer all your questions and guide you through from start to finish to a successful outcome. This is why many people who have built their own homes have chosen us.
We will show you how to get your finances ready to apply for a loan and advise you how to manage your budget through the build.
We have long term relationships with all major lenders and with our expertise in banking policy, you can feel confident that we have a good chance of getting your construction loan approved.
Best of all, we don't charge you a fee to use our services as we are paid by the lender when your home loan settles.
Don't let these common misconceptions about construction loans stop you.
Yes you can start building with a 5% deposit saved
Yes you can use the $15,000 Qld First Home Buyers Grant to boost your deposit
No you don't have to be in your job for at least 12 months
No, all your debts don't need to be paid off to get your first home loan
Construction Loan Home Builders Guide
Here's our simple process to get a construction loan so you can build your own home.
Download the step by step map below.
Blank
1. Preparation
We answer all your questions like how much deposit you need, your borrowing power and how to get the $15,000 Qld First Home Buyers' Grant. We'll talk about budgeting and how to manage paying rent and loan repayments while your home is being built. In this stage, you will need to look at blocks of land, home designs from different builders and get an idea of the styles, colours and interiors you like. Once you have a good estimate of the costs to completely build your home we'll discuss with you the best approach to applying for a loan.
2. Find a block of land
Once you've chosen a block of land and confirmed with the builder that your ideal home design suits the block, you will need to sign a contract of sale. At this point, you'll also need to pay a (normally) refundable deposit of around $1,000 to the land seller from your own savings. Talk to a solicitor to make sure you understand your contract.
3. Choose home design and builder
After choosing your home design and builder, you'll pay another initial, non-refundable deposit of up to $3,000, again using your own savings. The builder will then draw up your plans and a building contract. The building contract itemises what 'is' and 'is not' included in the build. Changes to the contract are known as 'Variations' and these are some of the individual touches for your home. At this stage, you choose your 'Colour Selections' which include flooring, bench tops, tiles, appliances etc.
Your home isn't complete without planning for the outside areas, like landscaping, fencing and a driveway so you will need to choose your tradesmen and get quotes as these aspects are over and above what is included in the building contract. It's important to get an accurate estimate for the total cost of the land, build and all the extras.
4. Start construction loan application process
This is where it all comes together! You will need to complete our simple online fact find and upload your supporting paperwork like payslips, bank statements, contracts and quotes so we can understand your financial situation in detail. We order your property valuation.
5. Sign your home loan application
Once our research is done, we'll meet face-to-face to discuss your construction loan options. It's important you understand how it works and how to manage your money through the build so you feel confident that you are staying within your budget. Once you've signed the application, we will handle all the fine print and get it submitted to the lender. If you are applying for the Qld First Home Buyers' Grant, you'll also sign the application at this point.
6. Construction loan approved
Waiting for home loan approval can be nerve-wracking as it can take from two-to-five business days. We will follow up with the lender regularly and keep you updated. Our expertise in getting home loans approved means you can feel reassured that you're in good hands. You will need to pay a second deposit for the land (the amount is shown in your contract) and also to the builder (balance of a 5% deposit) from your own savings. Now you will need to start making loan repayments.
7. Land settlement
Now that your loan has been approved, your land will 'settle' (which means you officially own the land). Your solicitor will arrange settlement on your behalf with your lender and they will advise you of the extra costs you need to pay at this point, for example, solicitors fees.
8. Construction to Completion
The slab/base of your home can now be poured so construction can begin. There are five phases to building and after the completion of each phase, you draw down on the construction loan to make a payment to the builder. Once Phase 5 (Finishing) is completed, the builder will do a handover and the home is now yours!
What our clients have to say.
Victor was so helpful and patient with us when buying our first home. No question was stupid, he responded to emails/texts promptly, after hours appointments weren't a problem. Would definitely recommend him.
Penny H
 Looking for guidance before you get started?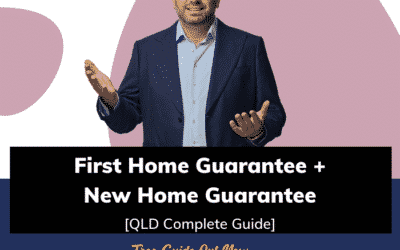 QLD Complete Guide to the First Home Guarantee + New Home Guarantee. The hardest part of getting into the property...
read more