The Guide covers how to build a house step by step – from where to start, using Government Grants and getting a construction loan approved.
There is nothing quite like the experience of choosing your home then seeing it come to life!
While it sure is fun to scan through images on Pinterest and Instagram of the latest kitchen and house designs, it's a lot more fulfilling when you're doing it for real in the home you're going to be living in.
Everyone who's done it before will tell you, that there's a big step between imaging it and picking up the keys to your finished home.
We've found that many of our clients have questions about the process to build and getting the building loan.
It is worth mentioning at this point, that I am a Mortgage Broker, so I can help you get a construction loan approved so you can go ahead and buy the land and sign a building contract with a builder.
I am not a builder so you won't find detailed steps on that, but I do go through this a lot with clients so it's an overview from my perspective, of where to start and what to do next to get into your home.
You can also download the visual map of the steps below.
Or if you prefer check out this in-depth training video which takes you through the crucial elements of building a home.
Recently we also had the chance to talk about the Queensland First Home Owners Grant with Channel Nine News and it was great to show how the grant has helped some of our clients build their homes!
Please get in touch if you have any questions or you want to talk about your personal situation in more detail. You can call the office or if you prefer,  book online, for a call or face to face meeting with me at a time that suits you!
Chapters
Work out how much deposit you need to have saved
Start hunting for House and Land packages
Make an offer on a block of land
Choose your home design
Get Quotes for extra work
Get your loan 'unconditionally approved'
Land settlement occurs
Building stage 1 – Deposit 5%
Building stage 2 – Base 10%
Building stage 3 – Frame 15%
Building stage 4 – Enclosed / lock up 35%
Building stage 5 – Fixing 20%
Building stage 6 – Finishing 15%
1. WORK OUT HOW MUCH DEPOSIT YOU NEED TO HAVE SAVED.
Having a clear idea of your budget, and what you need saved as a deposit, is really important as it means that you're not wasting time looking at land and homes that are outside of your price range.
I recommend you see a Mortgage Broker who can give you a good idea of where you need to be at financially and what is involved in building.
How much deposit do I need to build a house?
I recommend aiming to have a minimum deposit of 7% saved, based on what you are spending in total.
So if you are building, this is 7% of the total cost of the land plus the value of the building contract.
Banks and lenders have minimum deposit requirements when you apply for a home loan as they want to see you have saved some money yourself.
The 7% deposit has to components:
Deposit to secure the property of 5%; plus
Buying costs of 2%.
Buying costs can be:
Government stamp duty (if relevant), transfer fee and mortgage registration fees; and
Costs that you pay as the buyer like solicitor/conveyancing fees and building and pest inspections.
In reality, there is more involved in calculating a deposits, however this is a great basis to start with.
If you are in planning mode still, and wanting to know what your savings goal is, then aim for 7%.
If you are seriously looking to make some decisions, then please book a free 15 minute call with me and I can tell you exactly what you need to save.
When I am looking at this for you, I also take into consideration:
What you are spending on building your home
You personal/ financial situation, such as your income, employment, assets, debts and credit history
For some people, they may need a deposit saved of up to 34%, if for example they have high credit card debts and personal loans.
It really is case by case, so it's best to have a chat to me about this.
How much deposit do I need for my first home?
Other ways to boost your deposit
If you have calculated your deposit and are now considering other ways too boost it, here are some ideas.
The might help you get into your home sooner.
Consider building a property jointly with family or friends.   – This is a good way to share costs and get into the property market. Make sure you check out the post on the pro's and con's.
Ask family for a gift of money – there are a few things to consider here, like the timing of when you receive the money.
Have a family member go guarantor – this means you don't pay lenders mortgage insurance and can also mean you don't need to have saved a deposit at all.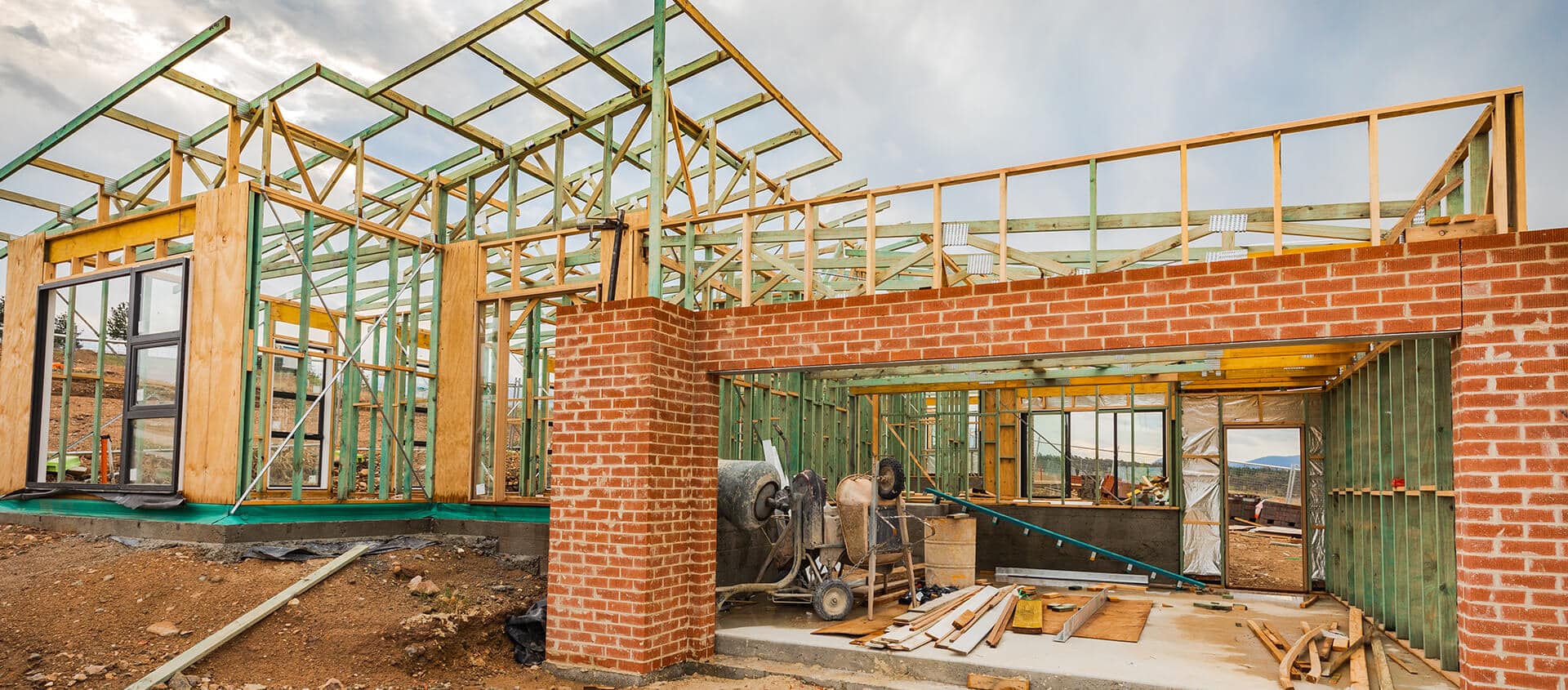 Consider the option to buy your block of land first.
I get that it can be difficult to get your minimum deposit saved, so you can also consider this.
Try buying your block of land first, rather than later on, you can get the loan to build your home once you have saved more.
This way you only need to save the 7% deposit on your block of land first.
So if your block of land costs $250,000, you need to save $17,500.
This may be much more achievable, and it means you won't miss out on the block of land you really want.
It also gives you time to choose the builder you want, and you can spend a little longer choosing your home style, colours, etc.
There are some further things to consider here which I'll take you through in your free 15min call with me.
How do I find out if I qualify for the Government First Home Buyers rebates and grants?
You may have heard that the government is giving first home buyers money to help you buy or build your first home, by offering grants and rebates.
The First Home Buyers Grant of $15,000 can be used to boost your deposit.
However, the catch here, is it can only be used for the building part (not for the land).
The best way to find out what you are eligible for is to do our 1 minute Quiz which instantly tells you what you are eligible for.
But please note I am currently updating the Quiz to reflect the changes made in December 2020.  Please check back on early 2022 for the latest version.
Read more links
I am worried I have a bad credit history and won't be able to get a loan
For a bank to lend you money, first you need to be sure you don't have any flags against your credit history.
If you're concerned about your credit file we recommend you get a copy before applying for a loan to check and see if there are any 'marks' against your name.
There can be a number of reasons why this might be the case.
Some examples and comments:
Being over 90 days late on mobile phone plans / credit cards / personal loans / electricity bills / car leases / home loan repayments.
If your debts are with a mobile phone company or electricity for example, these are easier to 'negotiate' on compared to say a debt with the Australian Taxation Office
Smaller unpaid debts of less than $1,000 will not have as much of an impact as bigger debts on your credit file.
If you do have a bad credit history, there are some things you can do to fix it but what that is is normally determined on a case by case basis.
Your credit file can be accessed here.
This is something I can advise you on when you have us help with your home loan.
How is finance on a house and land package different from buying an established house?
When building a home, we call it a 'construction loan' compared to a 'home loan' when buying a home that has already been built.
They are designed specifically for the building process.
Construction loans allow you to buy the land first and then down the track, whether it's weeks, months, or years later, you can apply for the loan to cover the cost of building the home.
There are many reasons why you need to secure a block of land first before finalising the building contract.
For starters, you'll need to make an offer on the land so no one else does.
Also, the design of the home needs to suit the block of land so the designs may need to be modified.
There are a lot of decisions regarding the layout, styles, materials, colours, etc. to be made which can take you weeks or even months depending on how quickly you make your decisions and the turnaround time of the builder in getting back to you with a final costing.
When taking out each loan (land first then the build later) you will need to contribute approximately a minimum of a 7% deposit each time to get the loan approved by the lender.
How does a Mortgage Broker help me build a house?
Seeing a Mortgage Broker will help you get your money ducks in a row before you start signing anything.
In our first session we cover things like:
How much deposit you need to have saved
How much you can afford to borrow and spend on the build of your home
Advice on how to save more
Teaching you what you need to know about construction loans
Take you step by step through the process of building a home – and help you to make an informed decision.
Read more:
2. START HUNTING FOR HOUSE AND LAND PACKAGES
What is a house and land package?
Today builders/property developers do most of the construction of new homes.
They are often responsible for the infrastructure (road, waste, sewage, utilities) and then either:
Build the home and sell it as a house and land package OR
Provide a range of home designs that can be customised and you select the block of land
What are the advantages of buying a house and land package?
The advantages of buying a house and land package over buying the land separately and building a home are:
The whole process can be simpler and faster
Usually more cost effective
The builder will arrange and manage the tradespeople, materials, council and building approvals and the construction on your behalf
There can be differences between what a house and land package means from one developer/builder to the next to it's best to do some thorough research.
3. MAKE AN OFFER ON A BLOCK OF LAND
BINGO!
You've found the block of land you want to build your home on!
It's important that you secure this block of land first before you decide on a home as the home design may need to adjust to suit the land or it may just be an unsuitable house design.
What to consider when choosing a block of land
Generally, there are a number of things to consider when choosing a block of land:
The local community feel, is this the right suburb for you
Size, shape, orientation, and slope of the land
Soil type
Access
Infrastructure services, such as power, stormwater drainage
Building restrictions
Talk to your building design sales consultant before you make a final decision on the land to ensure your home design suits or can be modified to suit the land.
Have your solicitor review the contract of sale before you sign
Ask the developer for a copy of the contract and have a solicitor or conveyancer review it, while you are in the process of making an offer.
Your solicitor will thoroughly review the property contract for you, but it's important you also take a good look and consider:
Make sure the contract has your full and complete names on it (including middle name and correct spelling of your name).
It's best to get both the loan for the land and the home approved at the same time. This means getting a long enough finance clause, to allow you to choose the home design and finalise the building contract. Often 3 to 4 weeks is enough however it depends on how close you are to choosing this.
Pay an initial deposit on the land
You'll be required to pay a deposit (holding deposit) which is a nominal amount, to the owner of the land.
A second deposit will be payable at step 7, which is when the second portion of the land deposit is paid.
4. CHOOSE YOUR HOME DESIGN
What is involved in choosing a home design?
It's easy to get swept up in the excitement of looking at different home designs, however, it's important to stick to what you can afford as discussed with your Mortgage Broker.
As a broker, we will nearly always see if the clients may be able to borrow up to an additional 15% if they need to. For example, it's not uncommon to have someone with an initial budget of $300 000 then spend an additional $30 000 to $50 000 extra.
In some situations this isn't possible – i.e. your limit that they're telling you is your absolute maximum. It's a wise idea to know if it's flexible or not.
If you're working with a builder/developer, there will be a range of home designs to choose from which can be customised to suit your land and individual needs.
Get creative with choosing the interiors such as colours and finishes to give your home a personal touch.
Sign the builder's contract
The building contract is the legally binding document between you and the builder/developer and outlines what you have agreed with the home design, expected time frames, and the payment terms.
It's best to review the building contract with your solicitor before you sign it.
Pay a deposit on the building
Shortly after you sign the building contract, you'll be required to pay an initial building deposit (holding deposit) to the builder.
A second deposit will be payable at step 8.
Builder will arrange a land and soil test
Depending on the builder, home, and land you choose, the builder may:
Survey your land (also known as a contour survey) – to make sure it's suitable to build on.
Order a soil test – to look at soil composition, to provide better advice on the requirements for the footings/slab, which ensures your home is built correctly.
This generally costs up to $2,000 for a single story home and up to $3,500 for a double story home. In some cases, the cost will need to be paid upfront and is not included in the loan.
5. GET QUOTES FOR EXTRA WORK
The builder's contract covers the actual house itself, however, it's unlikely to cover the costs of the:
Pool
Solar panel's
Post box
Fences
Landscaping
Outdoor living area's
Driveways
BBQ
Cabling for audiovisual rooms
Shed
So if you want to borrow additional finance to fund this work, you'll need to consider any extra work required and get the quotes now.
6. MORTGAGE BROKER ARRANGES 'UNCONDITIONAL LOAN' APPROVAL
What is unconditional loan approval?
Unconditional loan approval (also referred to as formal or final approval), means your loan has been approved and you can relax as the bank will lend you the money.  Yippee!!
If you've had your loan pre-approved already (step 1), and your circumstances haven't changed then having your loan unconditionally approved should be a breeze.
Be aware that if your circumstances have changed, you may ruin your pre-approval so you'll have to re-apply.
The commons ones are don't:
Quit your job.
Spend any of your deposit
Miss a payment on your credit card, personal loan or car loan or
Overdraw your transaction or savings account
Meet with your Mortgage Broker to sign the loan documents
Once the lender has approved your loan they will prepare your loan paperwork (also known as loan documents).
These can be mailed or emailed either directly to you or to your Mortgage Broker.
Either way, it is best to meet with your Mortgage Broker to sign them together.
It's likely that some documents will need your signature witnessed by a JP or a solicitor (we have one in the office to do this for you).
Your Mortgage Broker will also have you sign the 'progress payment forms' which authorises your broker to arrange the six builders' payments on your behalf (steps 8 to 13).
This saves you time and hassle and can ensure the building is not delayed by payment issues.
Mortgage Broker arranges 'on completion property valuation'
An 'on completion property valuation' is when a professional Valuer estimates the value of your finished home.
This is arranged by your lender.
This valuation will be undertaken by an independent property valuation firm acting on behalf of the bank.
The Valuer will consider:
Plans and style of the house, the floor area/size of the home, the number of bedrooms, and recent sales of comparable homes that are similar.
Price of the land
Cost of the extras such as landscaping, pool, fencing, etc. The lender needs to be confident that if repayments on your home loan aren't made, they can recover the outstanding amount owing by selling the property.
Different lenders have different policies on who pays for the property valuation.
Some lenders already have them included in the loan application fee while others request the applicant pays.
If you (the applicant) is charged for it then you'll know beforehand and if the total value is less than $1 million then it shouldn't cost more than $300 + GST.
7. LAND SETTLEMENT OCCURS
What is settlement?
There are two settlements that occur, the land settlement and the loan settlement. These happen simultaneously.
Loan settlement –  where the funds have been drawn down to pay for the land. This is the point from where interest is charged on your home loan
Land settlement –  the payment is made for the land and the title is transferred to you.
You don't need to attend the settlement as your solicitor arranges the settlement on your behalf, with the seller's solicitor and your lender and the sellers' lender.
Mortgage Broker arranges the Commencement Letter
The lender will provide you with the following important documents:
Certificate of Currency for the Builders Contract Insurance (this must show the expiry date, the property address, the building contract amount, and the builder's name)
Certificate of Currency for the Builders Public Indemnity Insurance (must be for a minimum of $5 million)
Certificate of Currency for the Builders Public Indemnity Insurance
Certifier's Accreditation Certificate (if the plans are approved by a Certifier).
The Builder's receipts to confirm the deposits that you made so far.
Commencement Letter – which confirms the progress payments will be paid and construction can begin.
Many builders require this Commencement letter and the Settlement letter before they start the major part of the works, such as excavating and ordering materials.
Pay the remainder of the deposit for the land
This is usually 5% of the total cost of the land, less any holding deposit already paid at step 3.
We recommend transferring the funds to your linked offset/transaction account at least 3 business days prior to settlement and authorising the bank (by signing the paperwork included in the loan documents) to act on your solicitor's instructions.
YOU NOW OWN THE LAND – YIPEE!!
How soon do I need to start making loan repayments?
Loan repayments start after the settlement date.
It's likely you'll have an 'interest only' loan during the construction phase so your loan repayments are lower. This helps you pay your rent and the other costs of owning land – rates/water and the land loan repayments.
If this is the case, repayments will be monthly and the first payment will likely be one month after the settlement of your land.
There are six main stages of payment for construction and these are standard across the industry. Your builder will set these out in a payment schedule and they are shown in steps 8 to 13 below.
8. BUILDING STAGE 1 – DEPOSIT (5%)
The builder will assign you a customer relationship manager who is your point of contact and will keep you abreast of building progress.
They will begin to order your building materials and book in bricklayers and plumbers.
How much do I pay at this stage?
A total of 5% of the building cost is required (which includes the deposit already paid at step 4).
This covers the setup costs, such as utilities, council plan approvals, and ordering of initial building materials such as wood, concrete, and tiles.
9. BUILDING STAGE 2 – BASE (10%)
The base/slab stage is when the excavations are done for foundations and plumbing, and the concreters prepare the slab that forms the base of your home.
How much do I pay at this stage?
At the base stage, 10% is due.
Depending upon which lender you've chosen to go with, there are a number of things that have to be done to have this payment made on time.
When you receive the invoice from the builder for the slab stage:
Visit the site so you can check the work being invoiced has been done to your satisfaction
If satisfied, write on the invoice, 'Please pay this invoice', sign and date it and send a clear scan to your mortgage broker.
Your lender may order a preliminary building inspection (different lenders have different requirements). The Valuer will check the actual slab against plans provided from the original valuation to ensure they match and completes a report for the lender as confirmation.
If you've qualified for the First Home Owners Grants and rebates and you've submitted your application via the bank it's likely that you'll be paid.
10. BUILDING STAGE 3 – FRAME (15%)
Covers wall frames being delivered and erected, roof truss delivery and installation, and the engineer's inspection frame.
How much do I pay at this stage?
At the frame stage, 15% of the total build cost is due.
On completion, you receive the invoice for the frame stage:
You will likely be invited to meet the site supervisor to see the work is done to your satisfaction (if the builder does not suggest this we recommend you request it).
If satisfied, write on the invoice, 'Please pay this invoice', sign and date it and send a clear scan to your mortgage broker.
11. BUILDING STAGE 4 – ENCLOSED / LOCK UP (35%)
The lock-up stage is where your home is really coming together. During this stage, the roof, plumbing, electrical, external walls, and windows are installed.
How much do I pay at this stage?
At enclosed / lock up stage,  35% is due.
Similar to stage 3, view the site and if satisfied, on the invoice write 'pay this invoice' and sign it, then forward it to your mortgage broker who will arrange payment for the builder.
12. BUILDING STAGE 5 – FIXING
In the fixing stage the bathrooms, kitchen, and flooring/tiling are completed.
How much do I pay at this stage?
As this stage, known as Fixing Stage, 20% is due.
Similar to stages 2/3/4, view the site and if satisfied, on the invoice write 'pay this invoice' and sign it, then forward it to your mortgage broker who will arrange payment for the builder.
13. BUILDING STAGE 6 – FINISHING
In this stage, the finishing touches are being done such as plastering, painting, doors, and carpets.
Usually, the external works are completed, including landscaping, the driveway and any paving that's being done.
If other work is being done, separate from the building contract (meaning you are paying for this separately from the loan) we recommend arranging payment for these at the same time as the draw-down amounts are made during the building stage.
This will simplify the process and save you money on fees as most banks charge a fee for each draw-down.
How much do I pay at this stage?
At the finishing stage, the final of 15% of the total build cost is due.
It's likely your home will require at least 3 final inspections
The building certifier provides a 'final inspection certificate' – this certifies that your property has been inspected and your home has been built in accordance with the council and government requirements and standards.
Final inspection completed by Valuer – arranged by the lender to ensure that the building is completed as outlined in the building contract.
The final inspection is done by you at the handover – the builder gives you a detailed tour of your new home. They'll explain how everything works – kitchen appliances, air-conditioning, lighting, how to maintain the property and keep it in the best condition and hand over the new keys.
Sometimes when you're doing the final inspection you may find items that you'd like changed. If you do, note it in a defects document and if agreed to by both parties these items will normally be rectified within 10 working days.
When you are satisfied with your completed home, then the final payment is made.
The final payment can be either paid by EFT directly to the builder's account or it can be issued as a bank cheque, which you can pick up from a convenient branch. If you (and your partner) are both working then EFT is the easiest way to proceed here. If you (or your partner have spare time during the day) a cheque can be the way to go as it gives you something to physically hand over.
Moving in!
If you would like to talk about building a home and getting a home loan, I'd be delighted to help you.
My name is Victor and I'm a Mortgage Broker at Blackk Finance based in Brisbane.
I've helped thousands of people get loans for their homes and investment properties and I'm also a successful property investor.
You can read more about me here.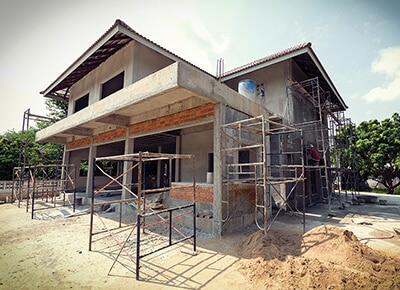 The information contained within this page is general in nature. It serves as a guide only and does not take into account your personal financial needs. Before you act on this information you should seek independent legal and financial advice. Copyright Blackk Finance 2022.