Bridging loan | 2019 Complete Guide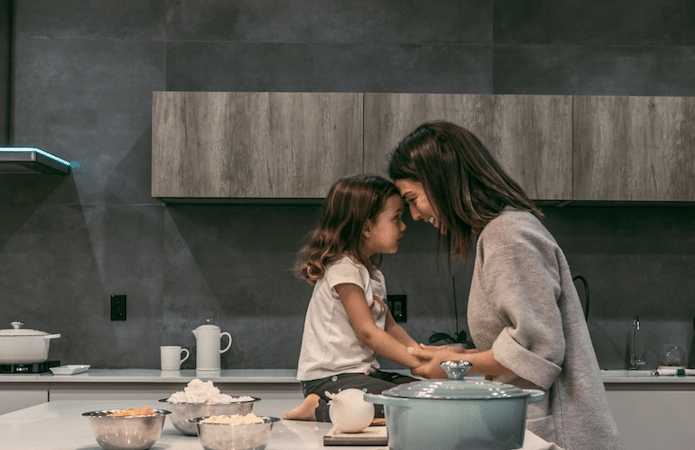 A bridging loan is a type of home loan that allows you to buy a new home, before your current home has sold.
When families and individuals are looking to upgrade (or downsize) their home, we find most want to buy a home first, however their money or equity, is tied up in their existing home.
It makes it tricky to put down a deposit and get a home loan approved to buy the new home – this is where a bridging loan can help.
A bridging loan allows you to borrow the money for the new home, while giving you up to 12 months to sell your current home.  Once your current home is sold, the proceeds of the sale are used to pay down the overall debt.
So in other words, a bridging loan covers the gap between settling on your new home and the proceeds received from the sale of your existing home.
Basic facts about bridging loans
Having a bridging loan is like having two home loans, for the period of time between when you own both homes.
During the period between when you have purchased your new home, and you still own your existing home, you'll make repayments on both your bridging loan and your existing home loan.
Once you sell your existing home, the equity or proceeds will pay out your original mortgage, and any additional money will go towards reducing the mortgage on your new home.
As you are repaying two home loans, we will work with you to make sure your budget can handle repayments on both the bridging loan and your existing loan.  It is usually between 6 to 12 months depending on the lender.
Your bridging loan will have interest only repayments (meaning you won't be repaying any of the loan down) until your home is sold and you have just the one home loan again.
Your existing home loan repayments will remain as they were until you sell the property and pay down the loan.
Upsides of a bridging loan
Buy the home you want now and move in – then have 12 months to sell your old home.
Avoid renting by easily moving from one home to the next
Downsides of a bridging loan
Making repayments on two loans at the same time
You need to sell your existing home within the time frame set by the lender with whom you have your bridging loan with – typically this is 6 to 12 months.
There are three other ways to finance approaching your next home, however bridging finance is the most common. Blackk Home Loans will help you not only select the best option for you,  but also ensure that your loan is secured before settlement, with all the right paperwork, to make it as stress free as possible.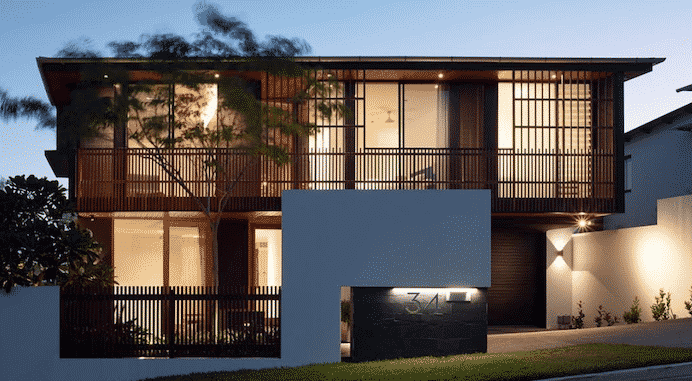 How a bridging loan works when you are buying your next home.
While you are hunting around for your next family home, come and see us so we can narrow down your search by giving you a price range for what we calculate you can afford to spend on your new home.
We will meet with you face to face (or over Skype if you prefer) to discuss:
Realistically, how much you think your current home is worth and how long you think it will take to sell;
How much you can afford to spend on new property;
How much equity we think you can get from the sale of your property.
Armed with these facts, you can now confidently make an offer on the home you can see your family living in.
Before you sign the contract of sale, you will need to check in with us as the terms in your contract will be dependent upon your bridging loan. For example, we would normally recommend you allow double the time for getting your home loan approved.
Steps to getting a bridging loan approved.
At this point, you will also need to begin the process for getting your bridging loan application underway. If you choose to use Blackk Home Loans, then we will have you complete our secure and intuitive online fact find, where you provide all your details required to apply for a loan. A part of this process is uploading supporting paperwork like bank statements and payslips to our secure online portal.
Once this is done, our team of specialists can review your information and recommend which banks / lenders have the most suitable home loans for you. We handle all the paperwork for the home loan application on your behalf and submit it to the lender for approval.
Waiting for your home loan to be approved can be a stressful, especially as you have already made an offer on your new home. This is one of the benefits of using Blackk for your bridging loan, as we have a 99% success rate in getting home loans approved.  This is in part because of our thorough process in understanding your financial situation, and also because of Victor's (the mortgage broker) expertise and years of experience with home loans.  Victor will let you know when your home loan is approved which means you can settle on the new property and get ready to move on.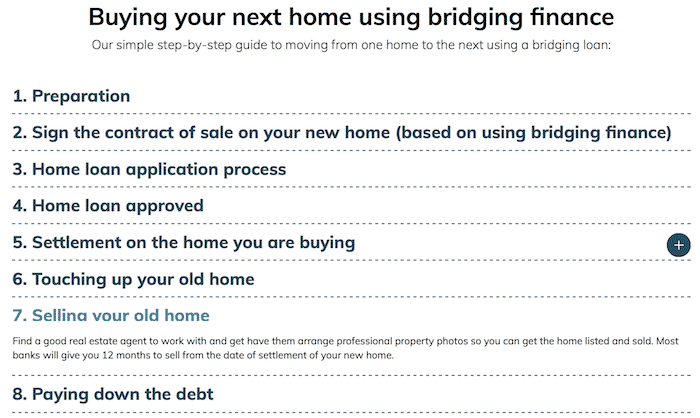 The next big step is getting your existing home on the market. Depending on the lender we go with for your bridging finance, you may have up to 12 months to sell your current home. Of course during this 'gap', you will be making repayments on the bridging loan and your existing home loan, so you will need to weight up the benefits of how long you take to sell.
Some clients take the opportunity to touch up their existing home with some paint or landscaping, for example, so they can get a higher sale price. Once your property has sold, you will be able to use the proceeds to pay down your overall debt.
The step by step guide of exactly what to do when using bridging finance, is covered here.
Our specialist team working under Victor, an experienced broker with years of successful approvals notched up on his record, will help to simplify your loan process and steer your financial future toward calmer seas. We hold a 99% approvals rate currently. You can see us at our Brisbane or Gold Coast locations.